Tiertime UP BOX+ 3D Printer
Elevate Your 3D Printing Experience with the Tiertime UP BOX+ 3D Printer!
This 3D Printer comes with fully automatic platform leveling and fully automatic platform height detection, the UP BOX+ 3D Printer's industrial design with internal steel chassis with a print quality comparable to large industrial 3D Printers. Ideal for schools and 3D printing enthusiasts alike.
Learn More
Order Printer Now!
Introducing Tiertime UP BOX+ 3D Printer
Fast. Pure. Smart – 3D Printer for your Desk
Using a 3D Printer just got easier, the UP BOX+ features fully automatic platform leveling along with fully automatic platform height detection. Any 3D printer can make a gnome or rabbit, but if you are serious about 3D printing then consider how long it will take you to remove support material from a complex model. Save yourself hours after printing. No other printer can match the UP's easy Smart Support removal.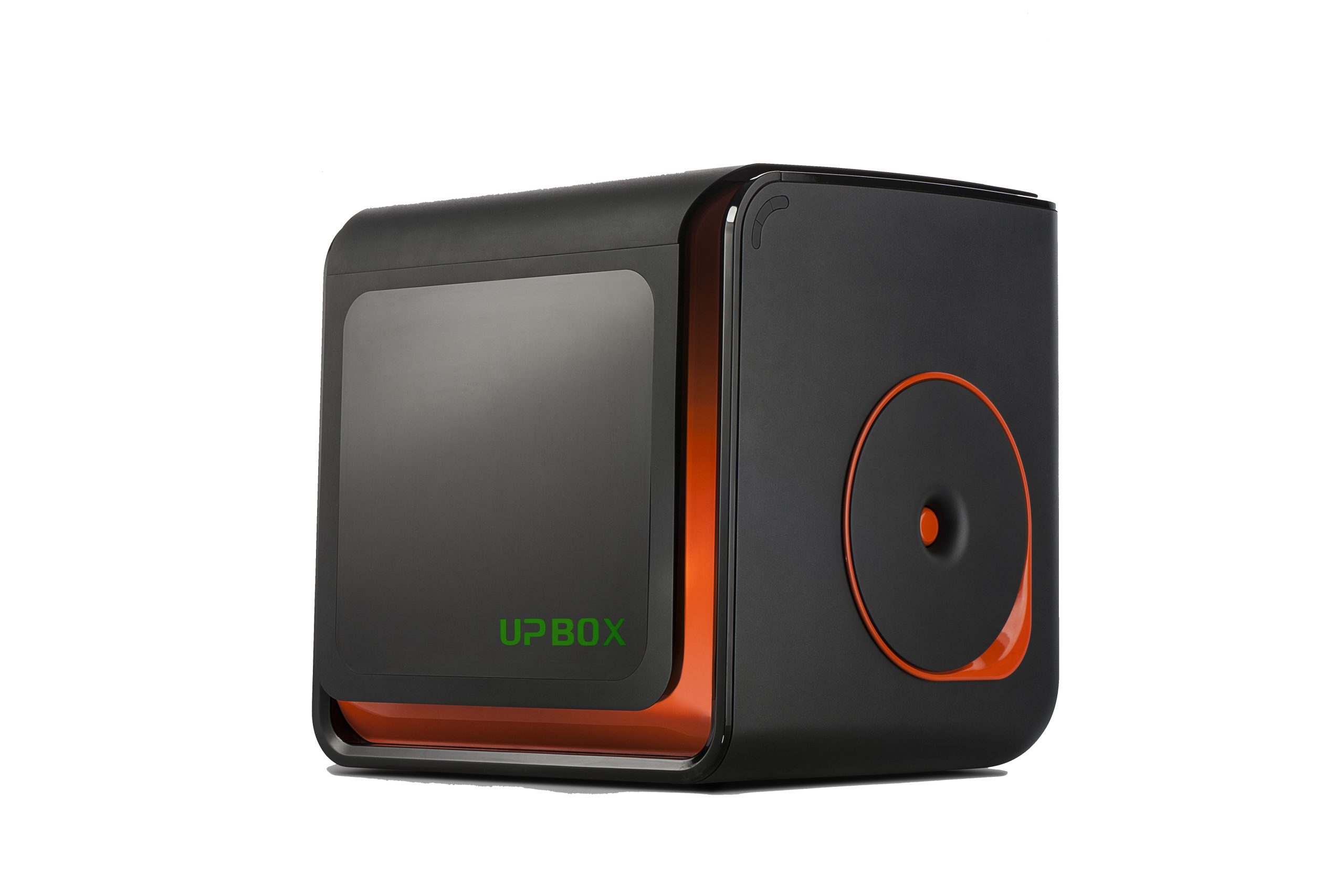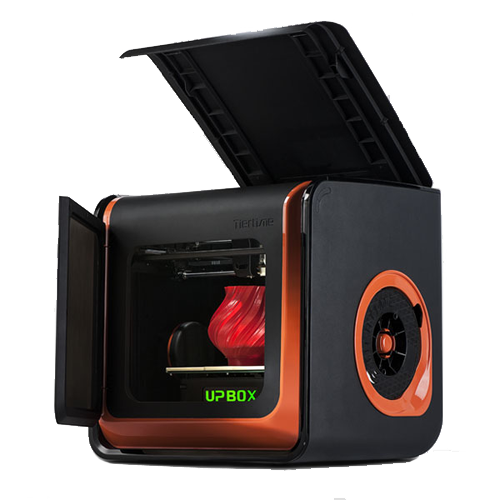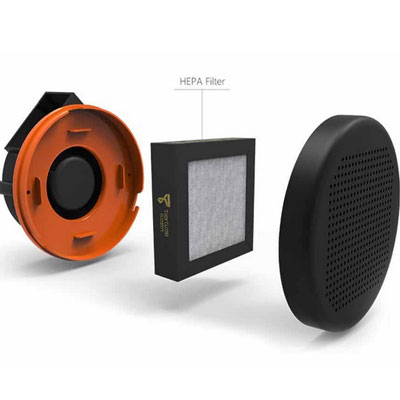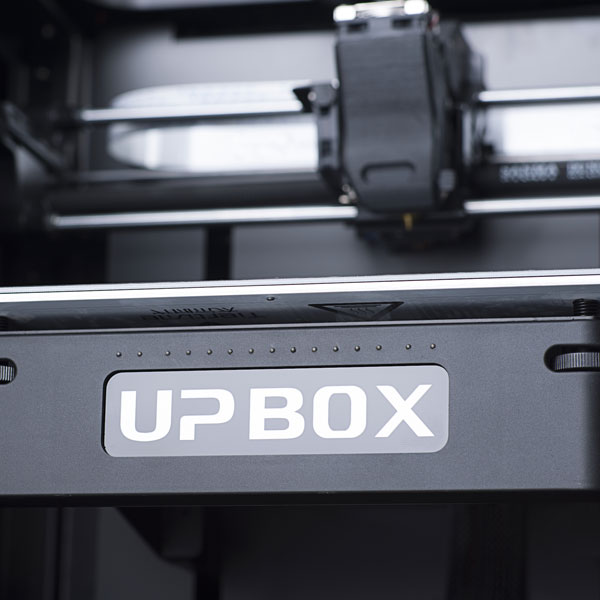 Why Choose UP BOX+ 3D Printer
3D Printer for your Desk
HEPA Air-Filtration System
The UP BOX+ 3D Printer comes with built-in active air filtering to remove air-borne contaminants.
Designed for Efficiency
The UP BOX+ has an industrial design with an internal steel chassis which makes printing easy and comfortable.
High Printing Resolution
The UP BOX+ 3D Printer has an impressive HD 100 micron 3D print resolution, and so it is great for schools.
Smart Printer Capabilities
The UP BOX+ has fully automatic platform leveling and height sensing capabilities for ease of use during printing.
Fast Printing Speed
The UP BOX+ 3D Printer is 30% faster than the UP Plus 2 3d Printer. It also offers varying speeds from 10 to 200 mm/s.
UP Studio Software
The included UP Studio software included with your UP BOX+ 3D Printer is very easy to use and is very smart. It automatically calculates the required support material for the most demanding 3D models. Just load any STL file (Just about every 3D CAD modeling software can export to STL). It doesn't matter how complex your 3D model is, it will churn through the 3D model at lightning speeds and then start printing it out.
Whats in the Box?
Everything you need is in the box, ready for you to start turning your ideas into real parts. You don't require any extras.
UP BOX+ desktop 3D printer.
One free 500g spool of 1.75mm tough ABS white plastic filament.
Build Platforms.
USB Cable.
Selection of tools to maintain and self-service the printer.
The UP BOX+ 3D Printer
Reviews
Printing Technology
MEM (Melted Extrusion Modelling)
Build volume
255 x 205 x 205 mm (W x D x H) That's a whopping 10.5 liters!
Smart Support
Intelligent Smart Support, printed in the same material, printed at a lower density and built automatically by the included 3D printing software UP Studio.
Selectable layer resolution
0.1 mm (100 micron), 0.15 mm 0.2 mm, 0.25 mm, 0.3 mm, 0.4 mm – That's a ultra fine HD detail of 100 microns!
Platform Levelling
Fully automatic leveling with integrated leveling probe – no human interaction required.
Filament diameter
1.75 mm
Platform Height
Fully automatic height sensor – no human interaction required.
Average noise
51.7 dB – as quiet as your fridge.
Air filtration
Inbuilt HEPA filter – removes microfine particles.
Lighting
Active heartbeat mood lighting, provide visual feedback on the print status.
Dimension
485 mm width, 520 mm depth, 495 mm high.
Power input
110-220VAC, 50-60Hz, 220W.
Consumables
1.75mm ABS Plastic Filament and PLA
Software
STL 3D layout and printing software included free: Windows (XP, Vista, 7, 8, 10) 32/64 bit and MAC OSX 10.7 Beta
Connectivity
USB (Print job stored and spooled to Printer, ability to turn off the computer during printing)
Compatible
Windows 7 SP1 or higher, Mac OS X, iOS 8.x / 9.x
Unboxing time to print
15 minutes.
Warranty
12-month return to base.
Conclusion
When it comes to printers the Tiertime UP BOX+ 3D Printer is ideal for rapid prototyping, hobbyists and schools, a 3D Printer for your desk.
"Make the smart choice today for a better tomorrow."
Get Your Tiertime UP BOX+ 3D Printer NOW!
Ready to take your 3D printing projects to the next level? Click below to shop now and benefit from our exclusive offers!