Emblaser 2 - 3D Engraver
Elevate Your 3D Engraving Experience with the Emblaser 2 - 3D Engraver!
The Emblaser 2 – 3D Engraver: the next-gen laser cutter and engraver. Achieve impressive depths and details effortlessly. Control laser height for added dimension. Cut through thicker materials like a breeze.
Learn More
Order Emblaser 2 Now!
Introducing Emblaser 2 – 3D Engraver
Safe | Effective | Beautiful – Next Generation Laser Cutting & Engraving
A true 3D cutting & engraving machine, the Emblaser 2 allows you to achieve different levels of depths and details.
It gives your piece that extra dimension by giving you the control to adjust the height of the laser while cutting. Cut through thicker materials by setting your laser to automatically lower with multiples passes.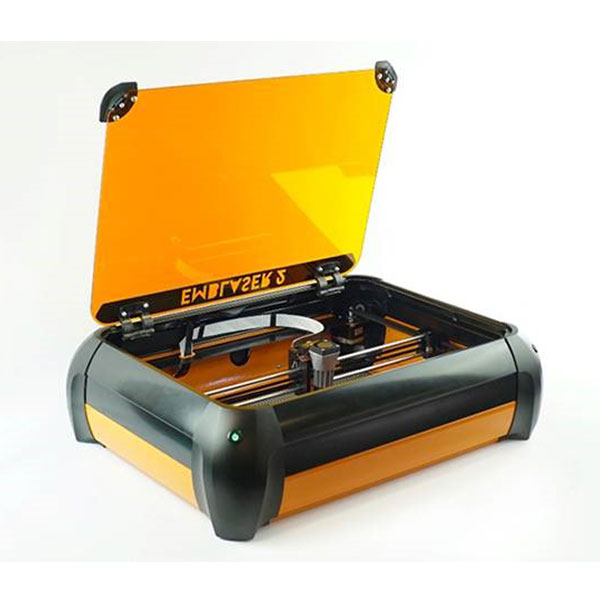 Why Choose Emblaser 2 – 3D Engraver?
Safety | Precise Alignment | 3D Engraving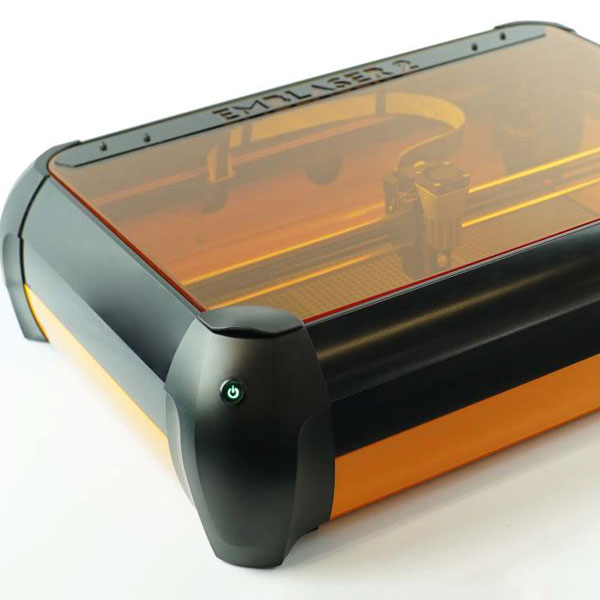 Air-Assist
The Emblaser 2 utilises what is traditionally available only on industrial machines to improve the output quality of the engraved or cut parts. The technique involves injecting a stream of high pressured air into the cutting region simultaneously as the laser works to cut or engrave the area.
As seen in the photos, the effect of Air-Assist on the different types of materials is noticeable; the circles on the left are without the air-assist. Burn marks are significantly reduced if not present when Air-Assist is utilised.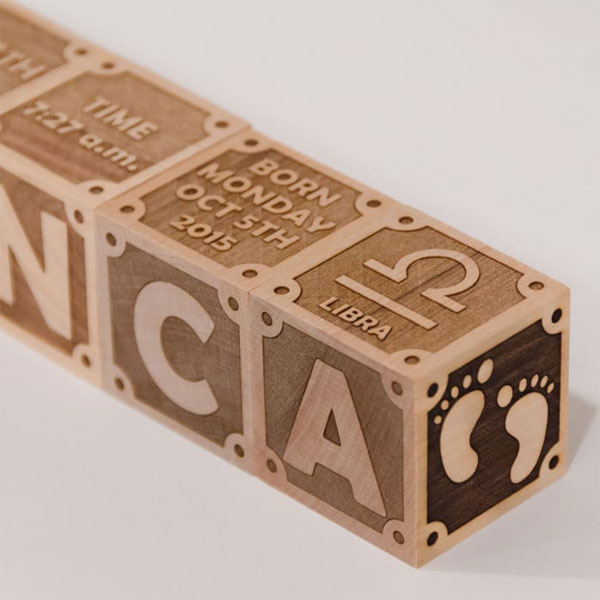 Fume Extraction / Filtration
Equipped with an in-built extractor, fumes produced during operation will be vented outdoors. For complete indoor use, simply add the Fume Filter System. Both systems will work to clean out the fume, making it safe for the user and prolongs the life of the machine.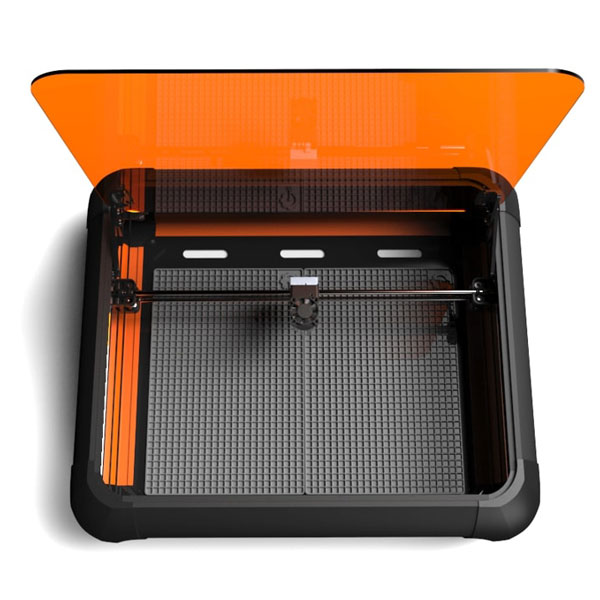 Material Ignition Alert
Or simply just known MIA, never miss in action with this smart monitoring and notification system. MIA constantly monitors for the potential ignition of a material and the Emblaser will be put into safety mode.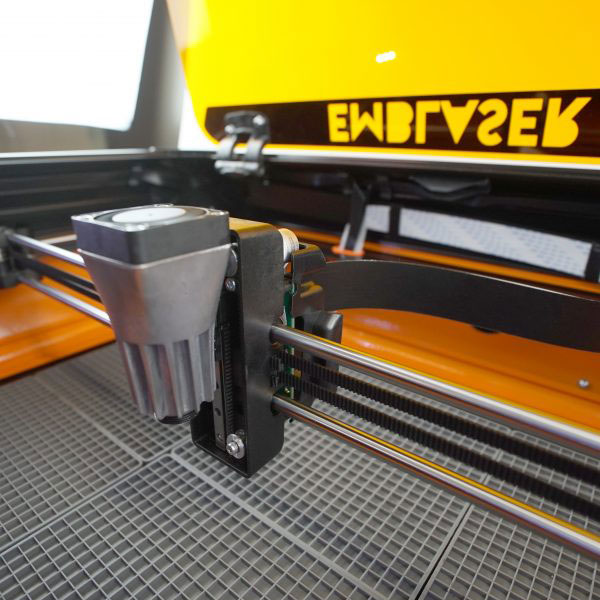 Large Workspace
Expand your canvas with a larger work area of 500mm x 300 mm x 50mm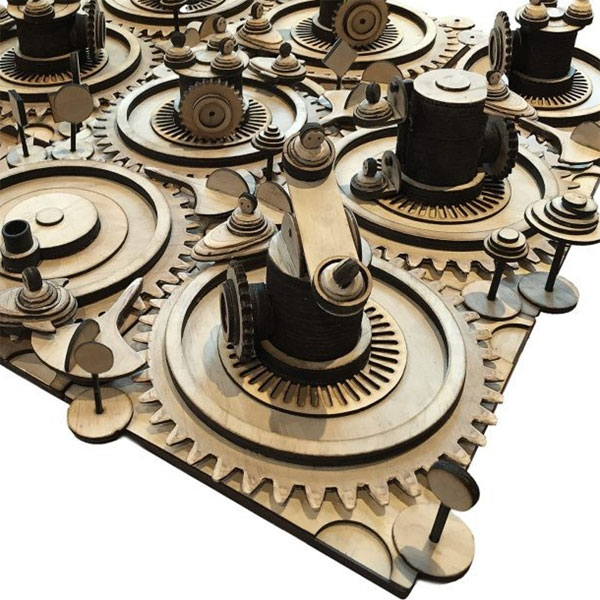 Wifi & USB Connectivity
Don't want to be tethered to the Emblaser 2 and just walk away with your laptop? Or are you working from another room? Simply connect to the Emblaser 2 through Wifi and gain access to full control wirelessly. Of course, you still have the option to directly connect your computer to the laser cutter via USB connection.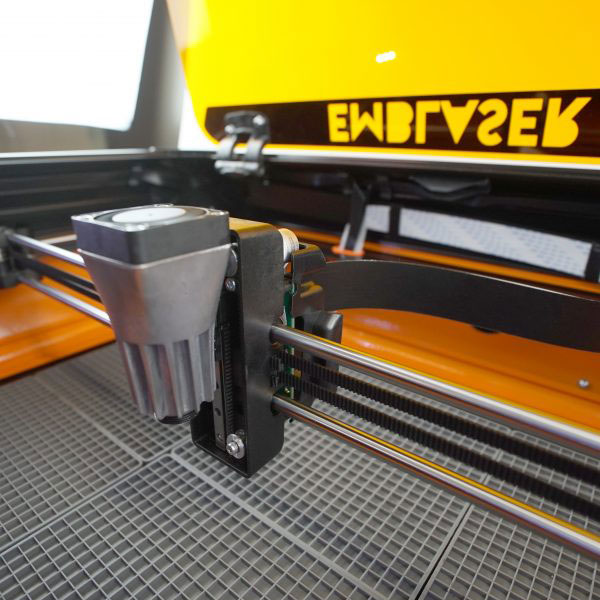 Workspace Camera
Fine tune material alignment with ease through the use of the inbuilt camera.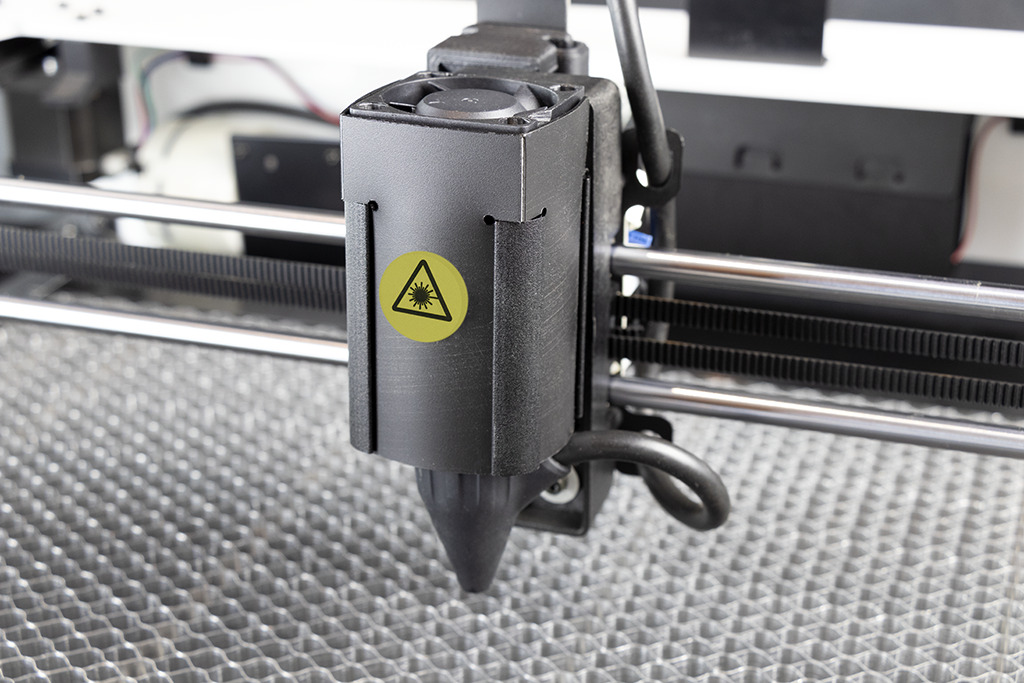 Materials
…cardboards, paper and many more!…



Solid or colour tinted acrylic
External Dimentions
540mm x 720mm x 200mm
(21.25″ x 28.35″ x 7.8″)
Material Capacity
500m x 300mm x 50mm
(20″ x 12″ x 1.97″)
Focus
Factory pre-focused
Laser Unit Type
Laser Diode 5+ watts
Classification
Class I
(Safest laser cutting rating available)
Hardware
3D Cutting & Engraving.
Fully software controlled Camera for
material alignment.
Wifi & USB Connectivity.
Built-in fume extraction.
Internal workspace lighting.
Accessories
Fume Filtration System
Air-Assist System
Software
Work with the software you are familiar with to create your designs. EmbLaser Laserweb software will import all standard formats from software such as Adobe Illustrator, Photoshop, Inkscape, Corel Draw, Sketchup etc.
Laserweb is fully compatible with both Windows and OSX.
Run it on your favourite computer or tablet, even over Wifi!
Warranty
Emblaser 2 – 12 month from date of
purchase.
Filtration unit – 12 month from date of
purchase.
Air-Assist – 12 month from date of
purchase.
Laser Diode – 6 month from date of
purchase.
Conclusion
When it comes to printers the Emblaser 2 – 3D Engraver is ideal for businesses, Engineers, Designers, Architects, and Schools for their printing requirements.
"Make the smart choice today for a better tomorrow."
Get Your Emblaser 2 - 3D Engraver NOW!
Ready to take your 3D laser cutting projects to the next level? Click below to shop now and benefit from our exclusive offers!