Tiertime X5 3D Printer
Elevate Your 3D Printing Experience with the Tiertime X5 3D Printer!
The Tiertime X5 is a breakthrough in 3D Printing, designed from scratch for low-volume manufacturing. Capable of automatically feeding up to 12 plates onto its build platform, as well as reloading during printing, providing a continuous 3D Printing experience.
Learn More
Order Printer Now!
Introducing Tiertime X5 3D Printer
The X5 Contin-U-Print – Made for Manufacturing
The new X5 is an automated 3D manufacturing printer, transforming your workspace into a continuous printing production line. The X5 is designed with the business and education industry in mind, for schools that require the printing of various and multiple parts per week. Users have the ability to spool their print jobs to the integrated print queue.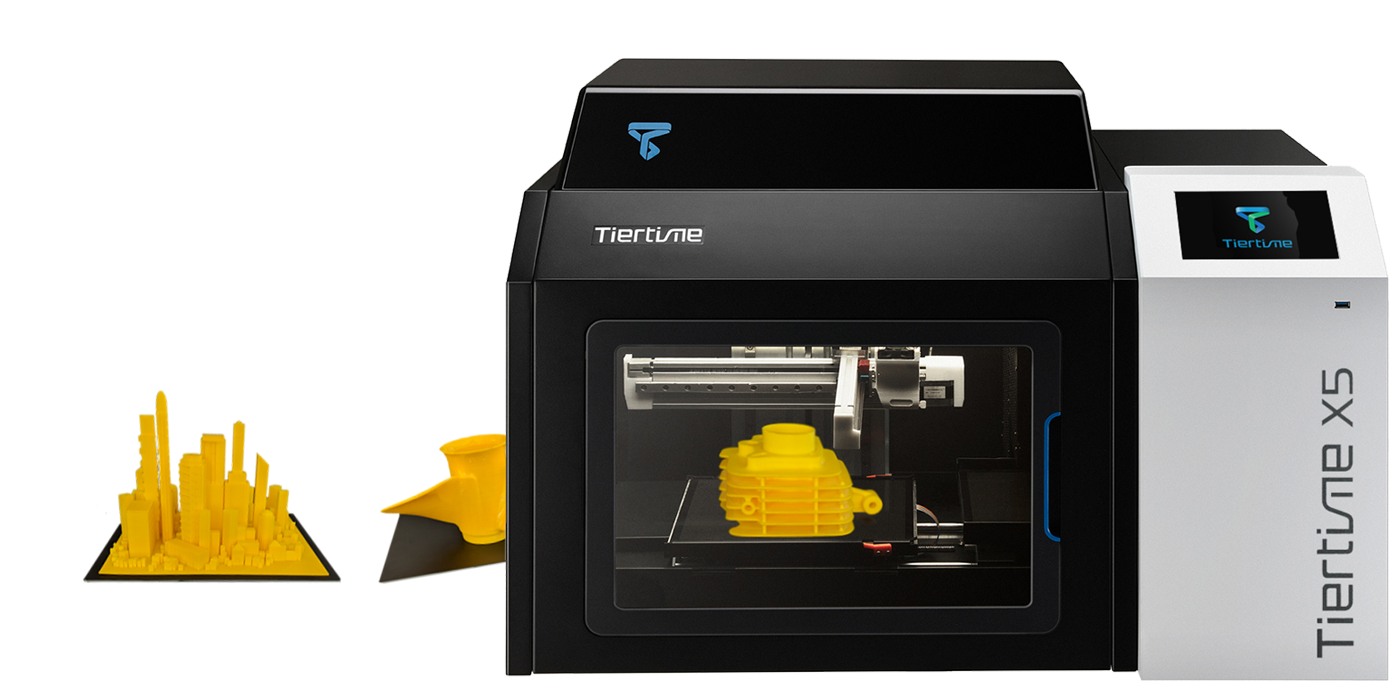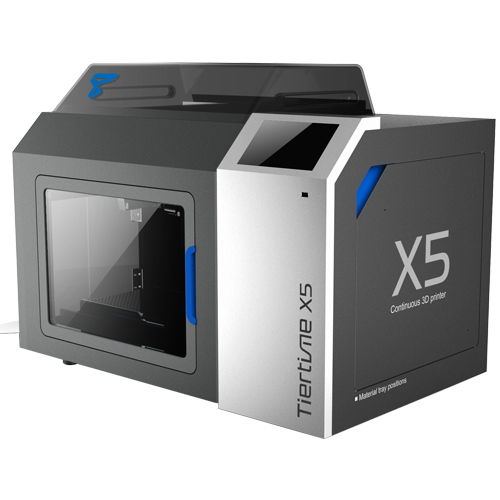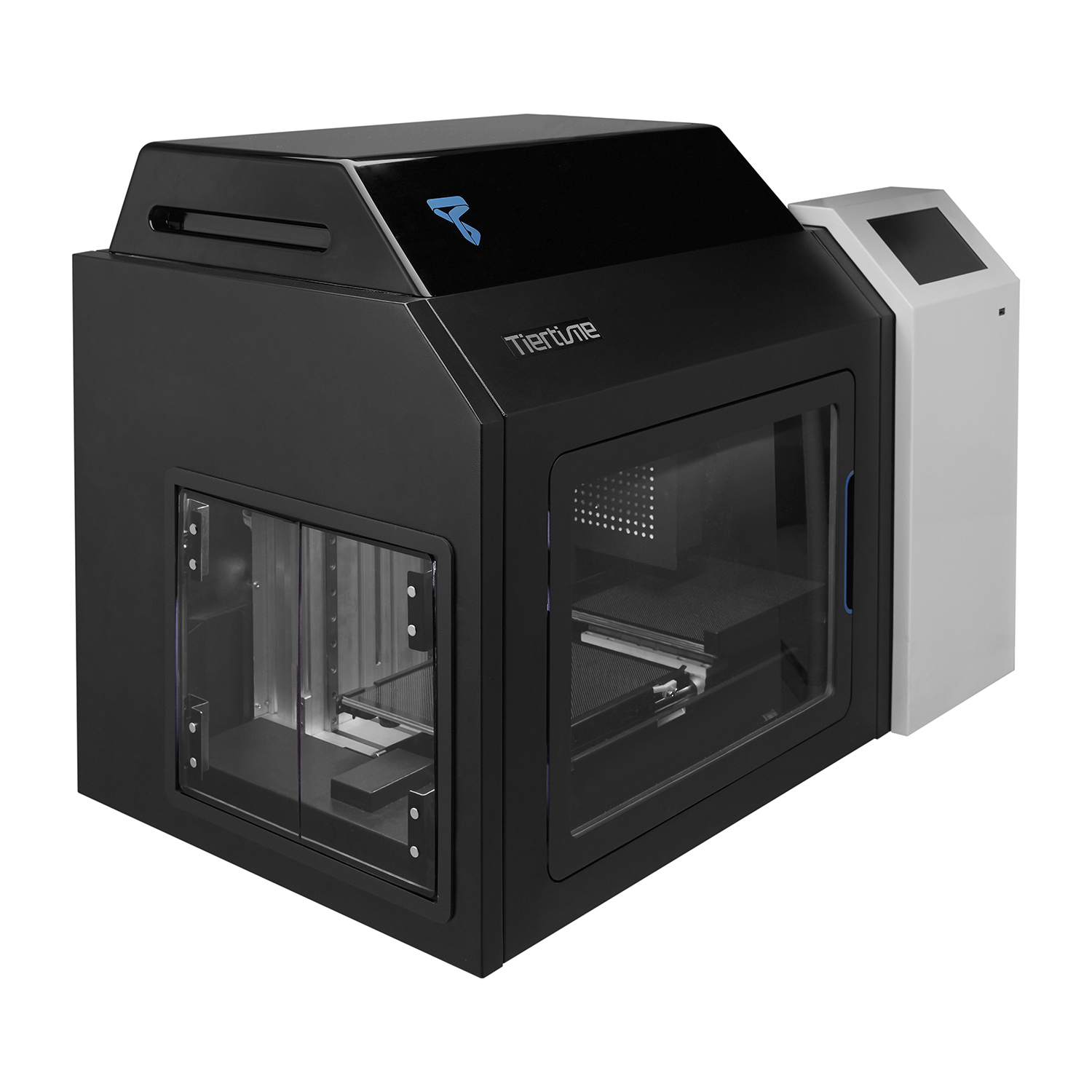 Why Choose Tiertime X5 3D Printer?
Short-Run Workhorse
Auto-Swapping Build Plate + Tiertime Print Queue
The X5 printer features an auto-swapping print platform system, automatically loading new build plates onto the platform once a previous print job has completed printing. The plate vault is accessible from a side door, meaning yesterday's print beds can be cleaned and reinserted in the vault stack while the printer is busy with a print job.
The new Tiertime Print Queue provides for a software controlled, multi-part production solution.
When printing, and a print job is completed, that plate is pushed out of the X5 and replaced by a plate from the printers vault, ready for the next print job. The X5 printer has a filament spool capacity of 2kg.
7-Inch LCD Touchscreen and Clear Top Cover
Observing how your print job is being created has never been easier, the X5's large LCD screen reports your print queue progress as well as a transparent top makes for visual build confirmation effortless, giving you total control.
3 USB Ports Available for Project Work
One USB port is loading print jobs stored on a USB memory stick. Another for computer connectivity, and a last USB port for optional add-ons like a USB camera for remote print monitoring.
Dual Filtration System Built-in
Manufacturing with plastic doesn't have to be unhealthy for equipment operators. The X5 includes Tiertime's 2018 air filtration system, specifically designed for large build chambers. Air is recirculated through separate HEPA and activated carbon filters, radically reducing toxic UFP and VOC emissions.
Printing Technology
MEM (Melted Extrusion Modelling)
Build Volume
180 x 230 x 200mm (X,Y,Z)
Nozzle Diameter
0.2mm, 0.4mm, 0.6mm
Layer Resolution
0.05/0.1/0.15/0.2/0.25/0.3/0.35/0.4
Extruder Max Speed
200 mm/sec
XYZ Accuracy XYZ
2, 2, 0.5 micron
Connectivity
USB cable, Wi-Fi, LAN and USB Stick
Touch Screen
7″ colour LCD screen
Print Object Accuracy
±0.1mm/100mm
Build plate Max Temp
100°C
Calibration & Leveling
Manual Calibration and Leveling
Print Surface
UP Perfboard, Heated
Dual Filtration System
HEPA and active carbon filters
Print Resume on Power Interrupt
Yes
Pause to change filament
Yes
Out of filament detection
Yes
Filament Compatibility
UP Fila ABS, ABS+, PLA, TPU and more
Filament Spool Compatibility
500g – 2000g
Filament Spool Holder Compatibility
500g – 1000g
Warranty
12 month warranty
Conclusion
When it comes to printers the Tiertime X5 3D Printer is ideal for business and education industries, for schools that print various and multiple parts per week.
"Make the smart choice today for a better tomorrow."
Get Your Tiertime X5 3D Printer NOW!
Ready to take your 3D printing projects to the next level? Click below to shop now and benefit from our exclusive offers!