Tiertime UP Mini 2 ES 3D Printer
Elevate Your 3D Printing Experience with the Tiertime UP Mini 2 ES 3D Printer!
The UP Mini 2 ES 3D Printers are produced by Tiertime and is the successor to the popular UP Mini 2, known for its simplicity and ease of use, making it a good option for beginners and experienced users alike, and produces high quality prints which is ideal for education and schools.
Learn More
Order Printer Now!
Introducing Tiertime UP Mini 2 ES 3D Printer
Small. Powerful. Advanced – 3D Printer Accessibility Redefined.
Using a 3D Printer just got easier, the UP BOX+ features fully automatic platform leveling along with fully automatic platform height detection. Any 3D printer can make a gnome or rabbit, but if you are serious about 3D printing then consider how long it will take you to remove support material from a complex model. Save yourself hours after printing. No other printer can match the UP's easy Smart Support removal.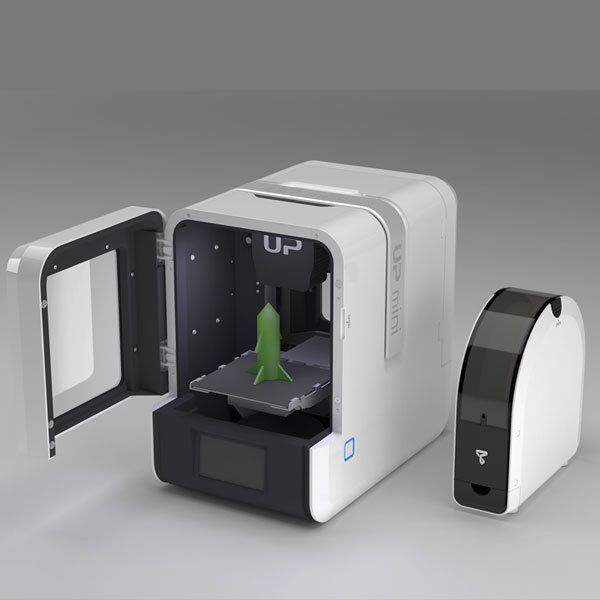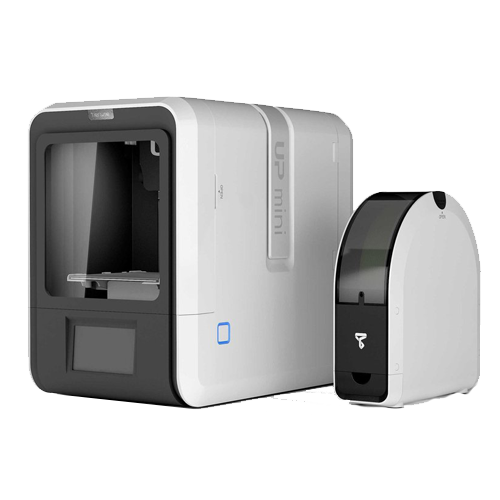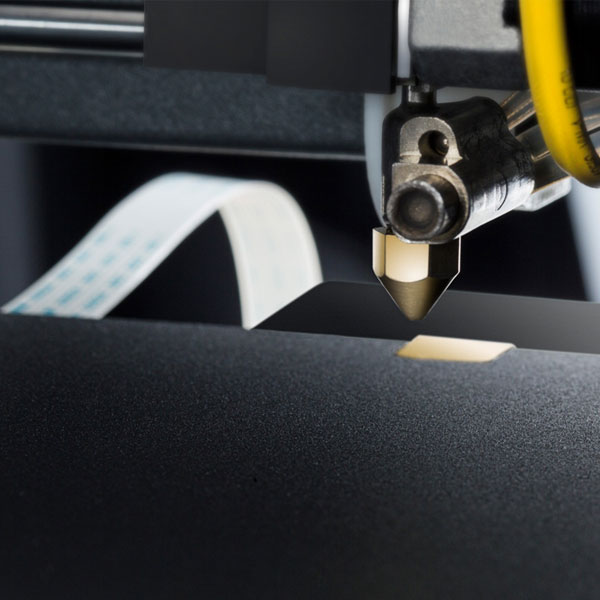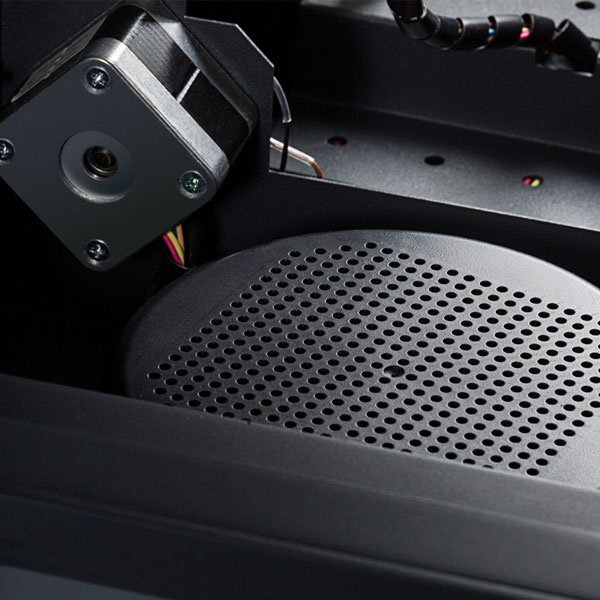 Why Choose UP Mini 2 ES 3D Printer
Smart. Powerful. Advanced
The UP mini 2 ES is a more advanced mini 2 with improved hardware (new print head design and more durable build platform) and software (updated firmware for easier printing and more reliability). It inherited its predecessor's full enclosure with built-in HEPA and activated carbon filter. The UP Mini 2 ES has a build volume of 120 x 120 x 120 mm.
HEPA & Activated Carbon Filtration System
3D printing certain materials such as ABS can generate potentially harmful UFP and VOC emissions. The HEPA and Activated Carbon filter effectively reduce these toxic elements, known to be triggers for those suffering from asthma and other pulmonary disorders.
Tiertime Print Queue
Tiertime's new Print Queue allows more than one user to send print jobs to the printer simultaneously.
Files to be printed appear in the queue's print list on a first come, first serve basis.
Allows multiple users to send print jobs from different devices to the same printer via USB/ Wi-Fi/ LAN.
Touchscreen Controls
An updated control screen verses the original mini 2, it has more features and functionality, plus the ability to be enhanced via future upgrade-able touchscreen system.
An Ethernet socket allows you to connect your printer to a wired Local Area Network for maximum security.
Wide Range of Filaments
The UP Mini2 ES 3D Printer has a wide range of materials it can use such as PLA, ABS, PETG, and TPU filaments which makes it suitable for a wide range of applications.
Affordable Price
The UP Mini 2 ES 3D Printer is an affordable 3D printer that offers excellent value for money producing quality 3D prints every time. Ideal for beginners and experienced users alike.
Printing Technology
MEM (Melted Extrusion Modelling)
Extruder Max Temperature
299℃
Extruder Max Travel Speed
150 mm/sec
Filament diameter
1.75 mm
Filament
UP Fila ABS, ABS+, PLA and more
Filament spool compatibility
500g
Compatible with 3rd Materials
Yes
Power input
110-240VAC, 50-60Hz, 90W
XYZ accuracy
2; 2, 2 micron
Connectivity
USB cable, Wi-Fi, LAN and USB Stick
Touch Screen
4.3″ Full Coloured LCD Touchscreen
Build Volume
120 x 120 x 120 mm (XYZ)
Printed object accuracy
±0.15 mm/100 mm
Layer Resolution
0.15/0.2/0.25/0.3/0.35 mm
Build plate max temperature
70°C
Calibration and travelling
Automatic Nozzle Height, Software-Assisted
Build plate surface
UP Perf and Flex, Heated
Pause to change filament type
Yes
Supported OS
Windows 7 (SP1) or Higher (32 bit and 64 bit)
OpenGL 2.0
Hardware Requirements
At least 4GB of RAM
Importable file formats
.up3, .ups, .tsk, .stl, .obj, .3mf, .ply, .off, .3ds, .gcode
Preview support structures
Yes
Editable support structures
Yes
Conclusion
When it comes to printers the Tiertime UP Mini 2 ES 3D Printer is ideal for rapid prototyping, hobbyists and schools, a 3D Printer for your desk.
"Make the smart choice today for a better tomorrow."
Get Your Tiertime UP Mini 2 ES 3D Printer NOW!
Ready to take your 3D printing projects to the next level? Click below to shop now and benefit from our exclusive offers!