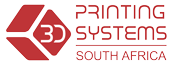 TM Filaments for 3D Printing
Many materials, colors, diameters - uniquely special filament properties are possible.
TM Filament ™
ABS, ASA FLEX and PETG Filaments
With more than 50 years of experience in extrusion technology and polymers, TM Filament produces high quality filament from a wide variety of plastics every day. In addition, this knowledge and experience is also used for the development of specific filament for specific purposes. A modern and advanced machine park guarantees a high degree of flexibility in our production. We find this flexibility not only in our extensive range of plastics, but also in spool volumes, from 10 grams to 30 kilograms.
All our processes are guaranteed by ISO 9001: 2015, in addition, all our filament receives the Fil-Q label, during the production of filament, 30 points are checked

Development
Developed to give special properties to the filament in order to make the desired print.
Testing
Tested on both DIY and professional printers in collaboration with printer manufacturers.
Production
Flexible and extensive production facility is present. All the filament is checked twice.
Fulfillment
Fulfillment, ISO 9001 certified organization. From receipt, production and shipment, orders are handled with care.
Technicals
High-quality plastics, also in stock as standard.
Medical
Medically approved plastics available with certificate.