Tiertime UP600 3D Printer
Elevate Your 3D Printing Experience with the Tiertime UP600 3D Printer!
Designed specifically for tackling large print jobs with ease and precision, this remarkable industrial 3D printer is capable of producing substantial parts at an impressive scale. Experience the power of the UP600 firsthand and enhance your 3D printing endeavors today.
Learn More
Order Printer Now!
Introducing Tiertime UP600 3D Printer
Large Format Powerhouse – Impressive Industrial Scale Parts
The UP600 industrial 3D printer is designed to tackle very large print jobs with the same ease and precision you have come to expect from other Tiertime printers. It can accurately produce sizable 3D printed parts at an industrial scale.
With a large print volume of (400 mm x 500 mm x 600 mm), it is intended for users looking for a professional-level print quality. This machine combines innovation as well as improvements to the well-known functions of the UP 3D printer series.
This behemoth will allow you to think big and print massive parts in one go, reducing post-production assembly needs. In addition, this machine has a flexible printing surface that magnetically attaches to the heat bed to make it easier to unhook printed parts.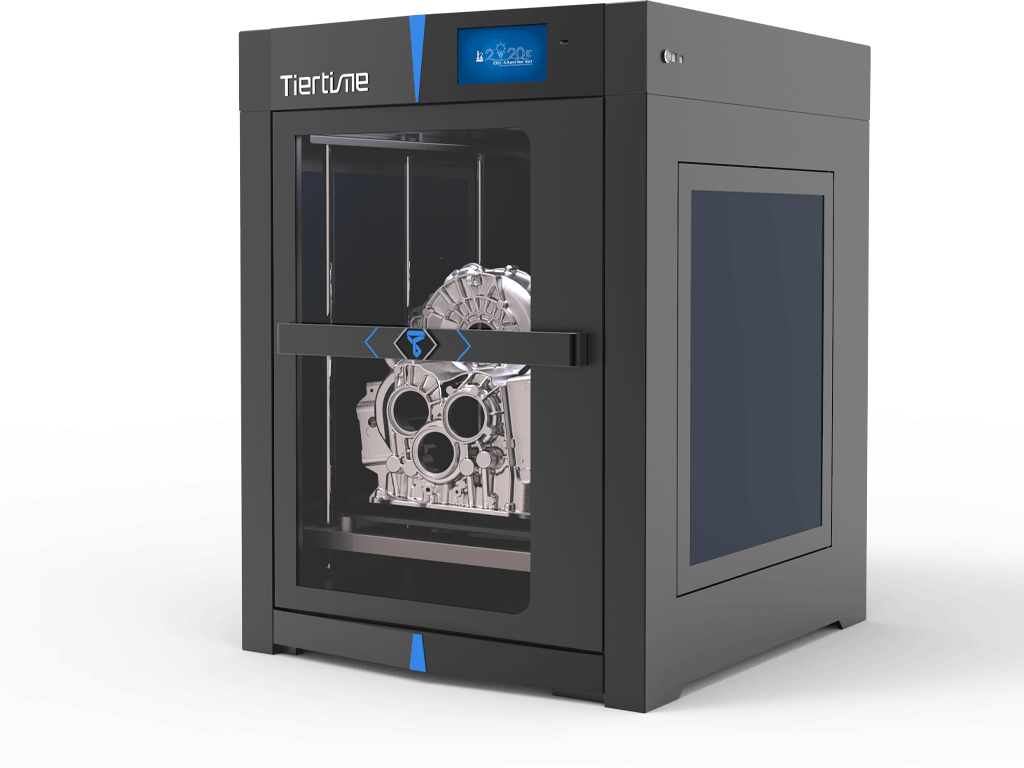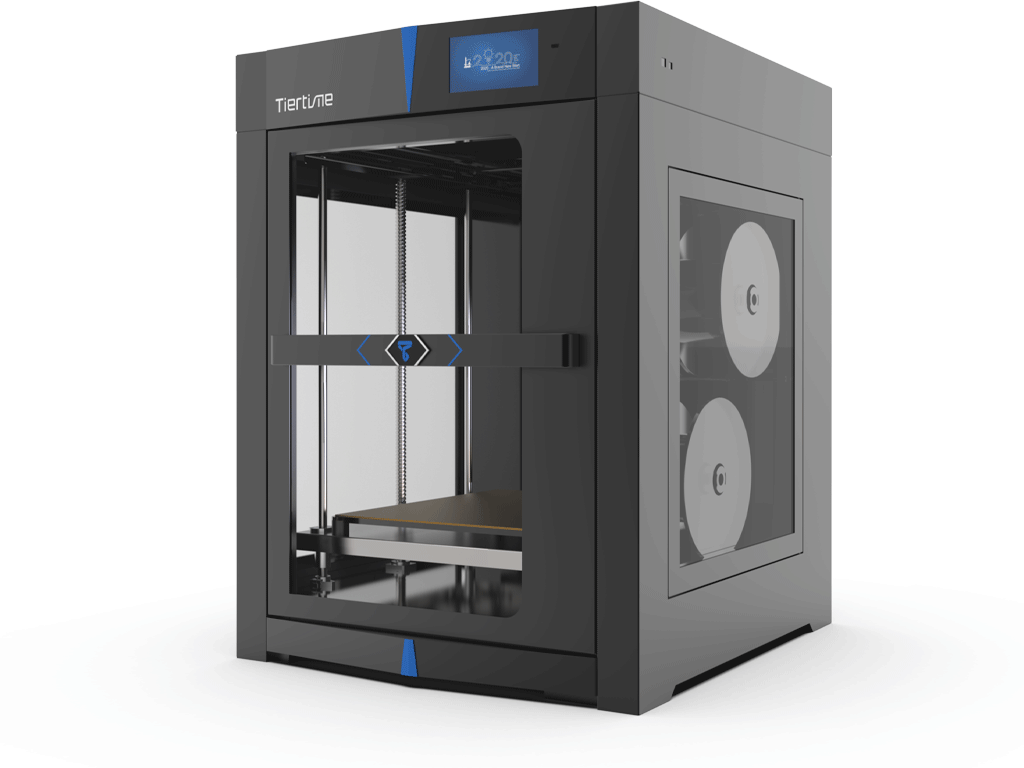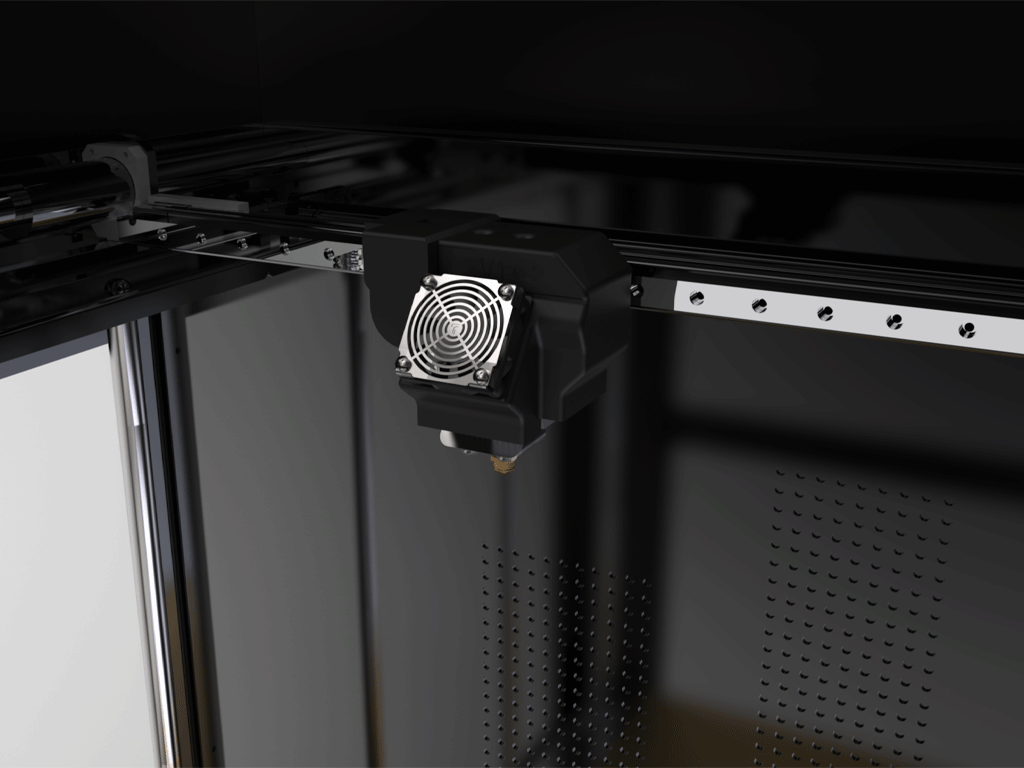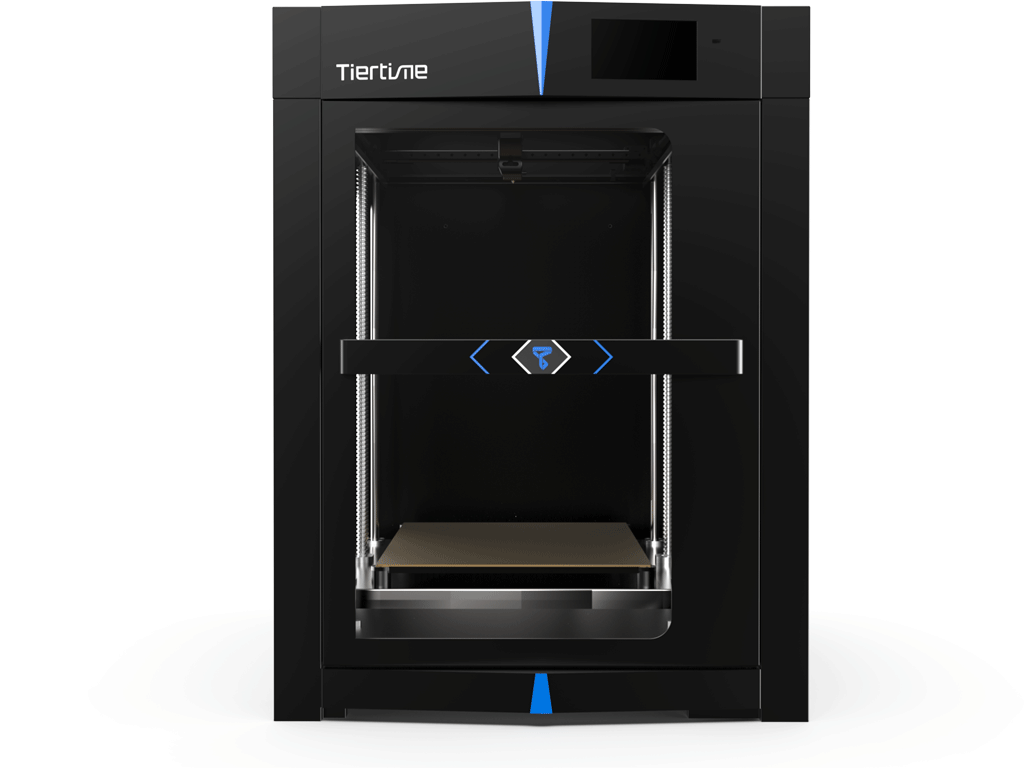 Why Choose Tiertime UP600 3D Printer?
Large Format Powerhouse
Applications Include:
Engineering.
Prototyping.
Short-run production.
One-off fabrication.
Large-scale modeling.
Medical.
R&D.
Education.
Prop manufacturing.
Architecture.
Industrial tooling.
Large Format 3D Printer
Observing how your print job is being created has never been easier, the X5's large LCD screen reports your print queue progress as well as a transparent top makes for visual build confirmation effortless, giving you total control.
Heated Build Chamber
One USB port is loading print jobs stored on a USB memory stick. Another for computer connectivity, and a last USB port for optional add-ons like a USB camera for remote print monitoring.
Dual Filtration System built-in
The Tiertime UP600 3D printer includes the double air filtration system specially designed for its large printing chamber. The air is filtered by HEPA filters and separate activated carbon filters which help to reduce toxic emissions drastically. HEPA filters promise 99.95% efficient filtration for ultrafine particles.
Various Connectivity Options
Connectivity options include Wi-Fi, Ethernet, USB cable, and USB memory stick. Multiple users on a network can send tasks to the printer, which can be monitored and managed via the Tiertime Print Queue.
UP Studio 3.0 Software
UP Studio 3.0 is a dedicated software package and state-of-the-art slicing engine developed for Tiertime machines. It supports both dual and single material printing and offers granular print parameter control at every possible level. Within a single print job, multiple models can be printed with different settings and each model can have designated sections with their own parameters. You can also use the basic mode for a plug & play experience.
Printing Technology
MEM (Melted Extrusion Modelling)
Extrusion speed
200 mm / sec
Print volume
400 x 500 x 600 mm
Layer resolution
100 – 400 microns
Filament diameter
1.75 mm
Nozzle diameter
0.4mm / 0.5mm / 0.6mm / 0.8mm / 1.0mm diameter
(0.4mm nozzle included by default)
Build plate
Resilient magnetic composite
Calibration
Semi-automatic
Dual filtration system
HEPA filters and activated carbon V2
Safety measures
Pause when the door is open
Recovery in the event of an power cut
Yes
End of filament detector
Yes
Compatible with third-party materials
Yes
Software Version
UP Studio Version 3.0
Supported files
up3, .ups, .tsk .stl, .obj, .3ds, .gcode
Compatible
Windows 7 SP1 or higher, Mac OS X, iOS 8.x / 9.x
Connectivity
WI-FI, Ethernet, USB, USB stick
Machine Dimensions
780 mm x 1111 mm x 850 mm
Print bed temperature
20 – 80 ° C
Ambient temperature
15 – 30 ° C
Storage temperature
0 – 35 ° C
AC input
240 V AC, 50/60 Hz | 110 V AC, 50/60 Hz
Conclusion
When it comes to printers the Tiertime UP600 3D Printer is ideal for businesses, Engineers and Architect industries for complex structures and methods.
"Make the smart choice today for a better tomorrow."
Get Your Tiertime UP600 3D Printer NOW!
Ready to take your 3D printing projects to the next level? Click below to shop now and benefit from our exclusive offers!