Structure Sensor Pro 3D Scanner
Elevate Your 3D Scanning Experience with the Structure Sensor Pro 3D Scanner!
Designed specifically for easy usability, high quality 3d scanning in your hands. The structure sensor pro is portable and made for mobile devices to capture scale accurate 3d models of people, objects and places with your iPad mobile device.
Learn More
Order Scanner Now!
Introducing Structure Sensor Pro 3D Scanner
Easy, Portable, High Quality – Developed With Depth
3D Scanning experience with augmented reality, all for mobile devices. Capture scale accurate 3d models of people, objects and places with your iPad device.
No wires to limit movement, and no turntable to limit the size of what you can capture. A screen right in front of you to show what you scan, as you scan it. And the speed to capture high-quality, full-colour 3D scans in seconds instead of minutes.
Rapid 3D scanning of people and objects alike, during the day outdoor and indoors, make 3D maps of interior spaces for super reality experiences where fantacy and reality becomes almost impossible to tell. Such a tool could be amazing for property display and many other applications.
Scan dense geometry in real-time, simulate real world physics while creating high-fidelity 3D models with high-resolution in seconds. Use the structure sensor as a powerfull tool for your home improvement plans, Canvas creates a scale-accurate 3D model of a home in minutes, all on your iPad. Measure, review, or even share your model instantly, or even convert it into simplified CAD format frawings like SketchUp, AutoCAD, or Revit.
Let your creativity loose and start scanning today.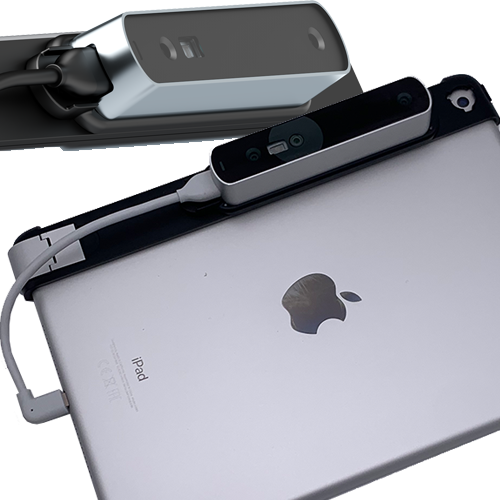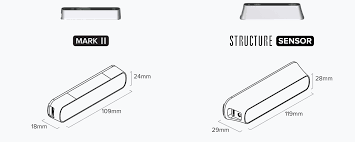 Why Choose Structure Sensor Pro
3D Scanner?
Structure Sensor Apps for 3D Scanning
itSeez3D
by itSeez
Capture photorealistic 3D models of objects and people in seconds that you can then send to Sketchfab, Shapeways or your 3D printer
Skanect
by Occipital
Capture, edit and share photorealistic 3D models of people, objects and places. A complete suite of editing tools for optimized models.
Scandy
by entreScan
Capture and submit 3D scans of people and objects, and then receive full-color 3D prints in the mail.
Precise 3D Scans in 3-Simple Steps
STEP 1
Gear up:
The only equipment you need is an iPad and a Structure Sensor.
STEP 2
Download:
Download a 3D scanning app for Structure Sensor from the iPad app store or get Skanect Pro below.
STEP 3
Start Scanning:
Start capturing precise 3D models instantly.
It's really that simple.
Designed for your healthcare practice
Designed with best-in-class performance, with improved unit-to-unit and scan-to-scan consistency. Structure Sensor Pro is very reliable being built for demanding healthcare environments. Known as the most accurate scanning solution ever, giving you great results for you and patients. Get use to high-quality results with improved Structure SDK and a full-year warranty.
Industrial-grade calibration
With the structure sensor pro delivers tested calibration which ensure precise and consistent scans out of the box.
Conclusion
When it comes to scanners the Structure Sensor Pro 3D Scanner is ideal for enthusiasts, hobyists, and education industries for scanning structures, models and areas.
"Make the smart choice today for a better tomorrow."
Get Your Structure Sensor Pro 3D Scanner NOW!
Ready to take your 3D scanning projects to the next level? Click below to shop now and benefit from our exclusive offers!