Tiertime UP300
Reliable, Consistent, and Adaptable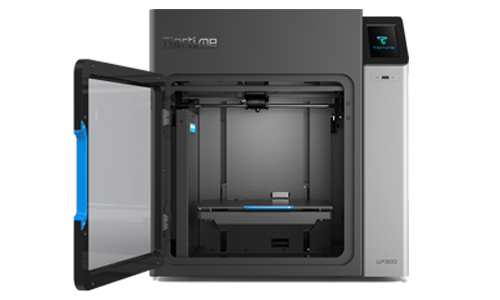 Introducing the all new UP300 3D Printer.

Initial stock may be limited, don't miss your chance, pre-order now!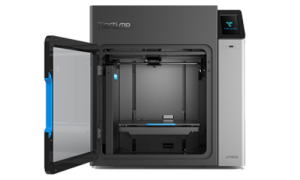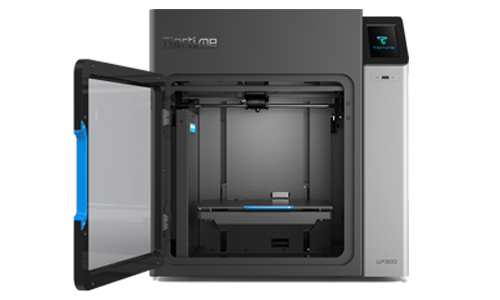 The Tiertime UP300 was designed for users demanding large build volumes and consistent performance across different materials. A printer for the modern fast paced and ever-changing world

Secure your pre-order by making a 10% deposit, and as soon as our stock is ready to dispatch, arrange payment of the remaining balance to finalise your order.

Estimated Delivery: ± August 2018
The UP300 class 3D printer has three material-specific print heads for different situations. Three different print heads to enable you to print with either ABS, PLA or TPU filaments, which reduces the need for user adjustments, increasing the printers efficiency to achieving perfect print jobs each and every time.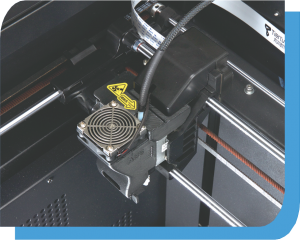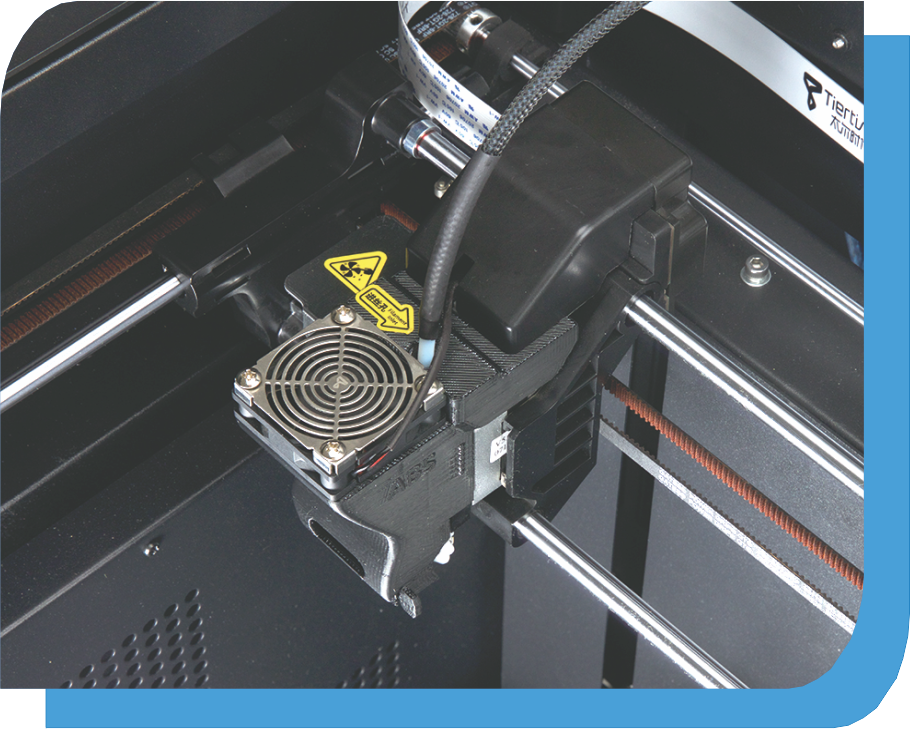 PLA and ABS are both "high emitters" of UFP and VOC which is essential for Health & Safety compliance ensuring a safe printing environment. The X5 boasts a safer 3D printing experience like the UP BOX+ which uses a HEPA Filtration System, the X5 uses a Dual Filtration System, using both HEPA and Activated Carbon Filters, greatly reducing UFP and VOC dencities inside the printer.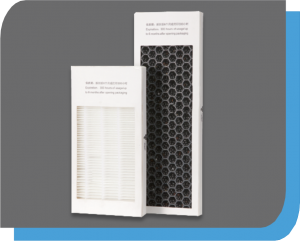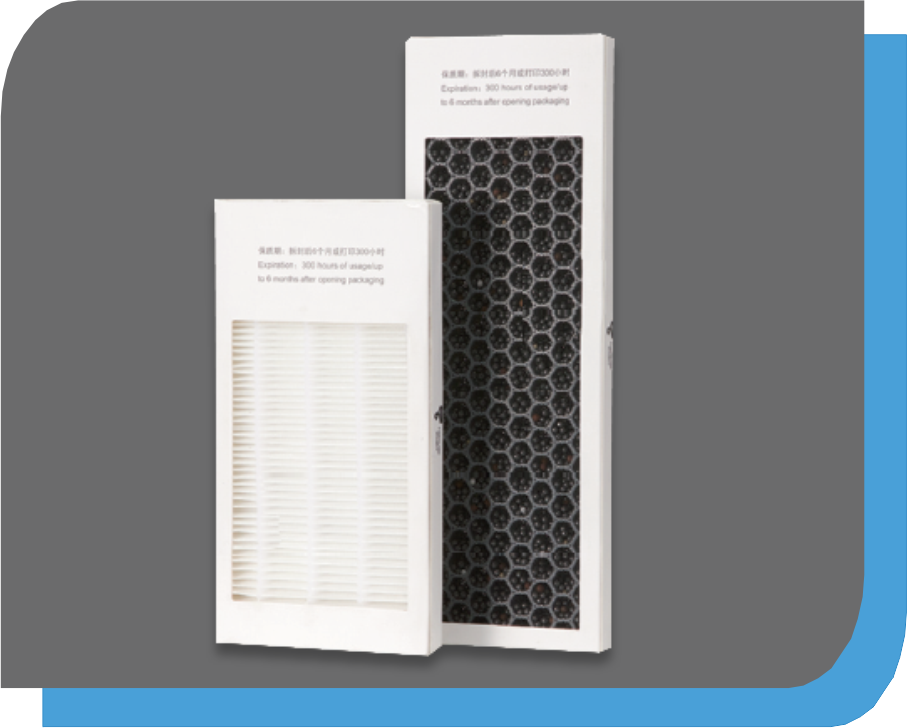 The All-new glass build plate for better model adhesion and easier print job removal after print job is complete. A double sides build plate for the new printer which is ideal for raftless printing, otherwise flip the plate over for a traditional perforated plate.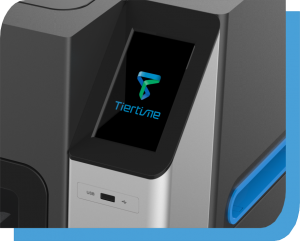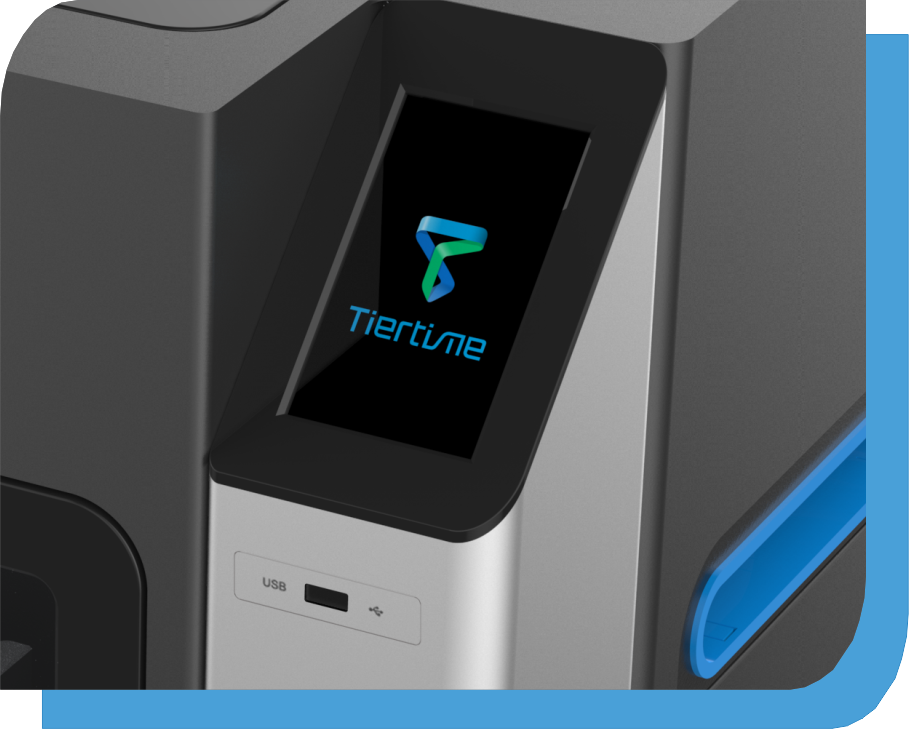 | | |
| --- | --- |
| Printing Technology | MEM (Melted Extrusion Modelling) |
| Extruder | Single |
| Build Volume | 205 x 255 x 225mm (X,Y,Z) |
| Nozzle Diameter | 0.2mm, 0.4mm, 0.6mm |
| Layer Resolution | 0.05/0.1/0.15/0.2/0.25/0.3/0.35/0.4 |
| Extruder Maximum Temperature | 299°C |
| Extruder Maximum travel speed | 200 mm/sec |
| XYZ accuracy XYZ | 2, 2, 0.5 micron |
| Connectivity | USB cable, Wi-Fi, LAN and USB Stick |
| Touch Screen | 7″ colour LCD screen |
| Print object accuracy | ±0.1mm/100mm |
| Build plate maximum temperature | 100°C |
| Calibration and Leveling | Automatic |
| Print Surface | Perf Glass or Flex Glass, Heated |
| Enclosure | Full |
| Dual Filtration System | HEPA and active carbon filters |
| Print Resume on Power Interrupt | Yes |
| Pause to change the type of filament | Yes |
| Out of filament detection | Yes |
| Filament Compatibility | UP Fila ABS, ABS+, PLA, TPU and more |
| Filament Diameter | 1.75mm |
| Filament Spool Compatibility | 500g – 2000g |
| Auto-Swapping Build Plate | No (See the X5 Printer, it does) |
| Print Queue | Yes |
| Compatible with 3rd Party Materials | Yes |
| Machine dimentions | 850 x 625 x 520 mm |
| Input Power | 110-240VAC, 50-60Hz, 90W |
With our main support centre in Rustenburg and our reseller in Cape Town and free phone support between Monday to Friday, we're just a phone call away. On weekends, you might catch us, but it is unlikely as we'll be enjoying our hard earned break.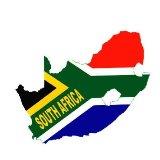 We're passionate about providing you with outstanding customer service with your new UP BOX+ 3d printer. Whether it be free phone support, knowledge base, extended warranties or local support centres. We've got you covered.
Are you ready for the ultimate 3D Printing experience?