EinScan Reverse Engineering Design (RED) Bundle
A professional multi-functional 3D scanner with reverse engineering and CAD capabilities
SHINING 3D is partnering with 3D Systems and Siemens to bring you the latest all in one solution for reverse engineering. Now you can scan with EinScan Pro 2X & 2X Plus multi-functional handheld 3D scanner to get high-quality 3D data. Convert your 3D scans to CAD easier than ever before in Geomagic Essentials. Complete
your design for 3D printing and manufacturing with powerful design tool Solid Edge SHINING 3D Edition.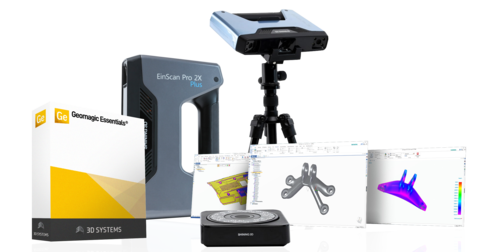 EinScan Pro 2X & EinScan Pro 2X Plus, the latest generation of SHINING 30 multi-functional handheld 30 scanner greatly improve the efficiency of high-quality 30 modeling. This new model features portable and modular design, high-accuracy and high-speed scanning, meeting various demands of 30 scanning objects from small to large sizes.
Geomagic Essentials provides the tools needed for processing 30 scan data – (scan to print, downstream reverse engineering workflows in your native CAD)
– Scan processing allows you to directly edit scan data
– Manage file size through decimation for faster processing
– Scan-native application for better performance and efficiency
– High quality automatic CAD conversion
– Feature extraction allows for the extraction of CAD perfect shapes from scan data
– Precise geometry allows you to compare design features to scan data for accuracy analysis
– Convert your 3D scan data to a solid format
– Import all geometry into the native CAD package for a familiar modeling environment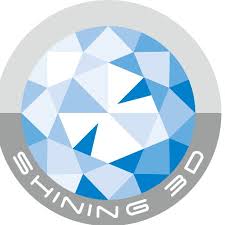 Complete Scan to CAD Workflow
As a new generation of digital innovation platform, Solid Edge SHINING 3D Edition includes reverse engineering, generative design, and simulation together with CAD tool in one platform.
3D Analysis and Archiving
Don't Delay! Get in Touch with Us to Discuss Your Requirements:
Watch the EinScan Pro Plus and Software Introduction below…