Tiertime X5
Short-Run Workhorse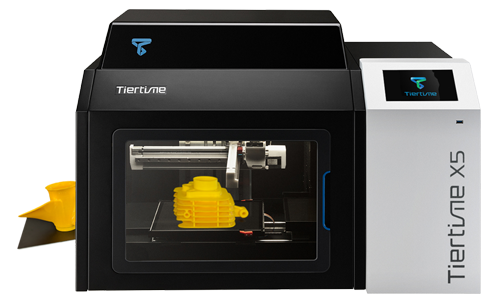 Introducing the all new X5 3D Printing Experience.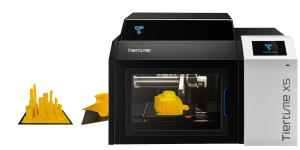 The Tiertime X5 is a breakthrough in 3D Printing, designed from scratch for low-volume manufacturing. Capable of automatically feeding up to 12 plates onto its build platform, as well as reloading during printing, providing a continuous 3D Printing experience.
The new X5 is an automated 3D manufacturing printer, transforming your workspace into a continuous printing production line. The X5 is designed with the business and education industry in mind, for schools that require the printing of various and multiple parts per week. Users have the ability to spool their print jobs to the integrated print queue.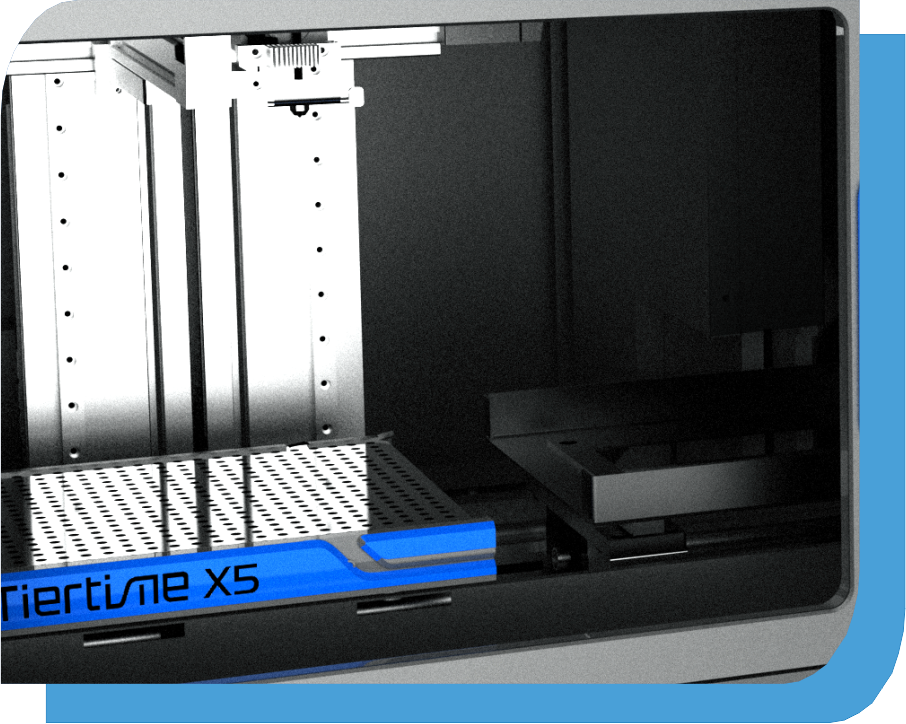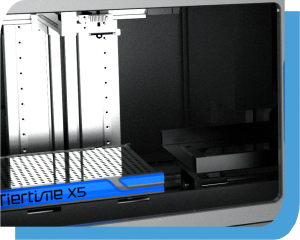 Churn out print after print after print… Stack the printing queue up to 12 build plates, with smart self-reloading build plates, which means minimal human interaction is required, giving you a hands-free, continuous 3D printing experience. A user only needs to clean off the completed print platforms and reload the cleaned plates back into the printer to continue printing.
The X5 can support up to 2kg spools as well as pause automatically and resume printing functions in the case your filament runs out, or a power outage occurs.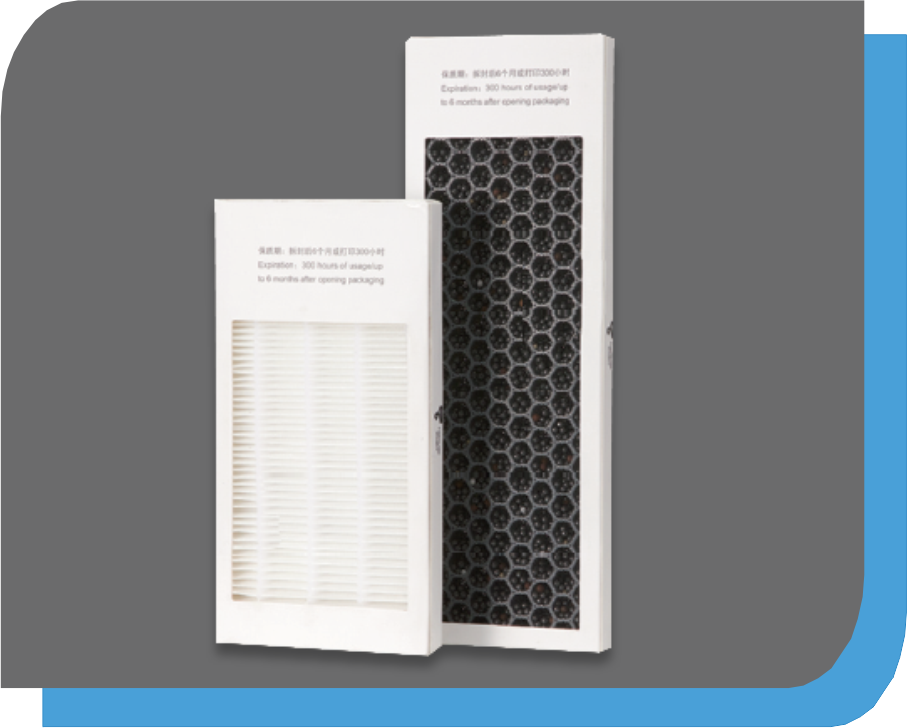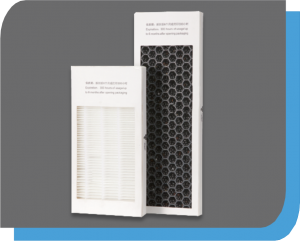 PLA and ABS are both "high emitters" of UFP and VOC, reduction of which is essential for Health & Safety compliance ensuring a safe printing environment. The X5 boasts a safer 3D printing experience like the UP BOX+ which uses a HEPA Filtration System. The X5 uses a Dual Filtration System, using both HEPA and Activated Carbon Filters, greatly reducing UFP and VOC densities inside the printer.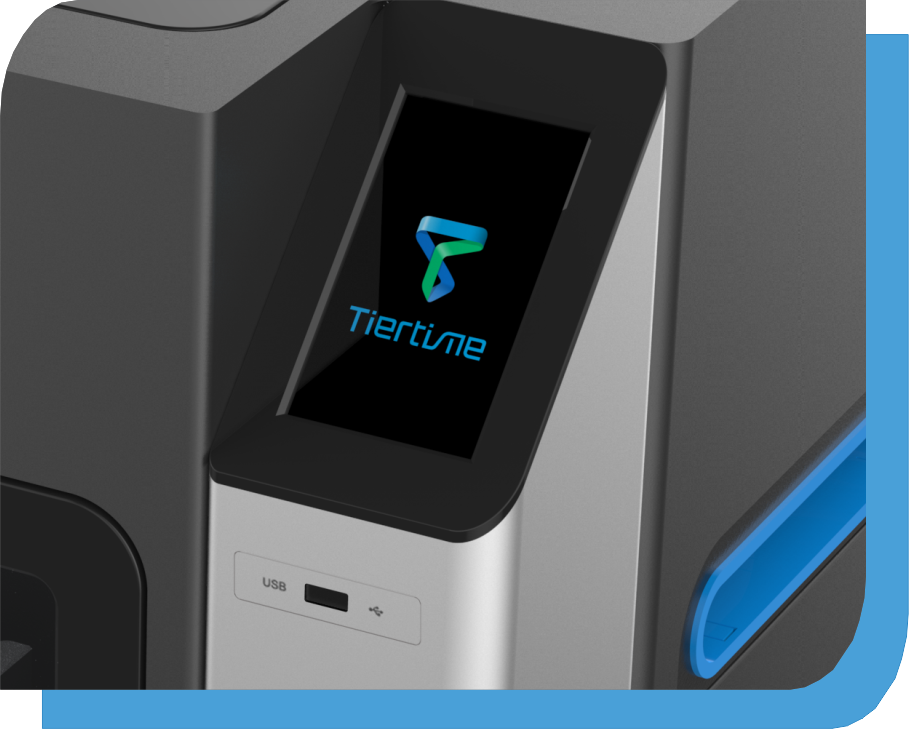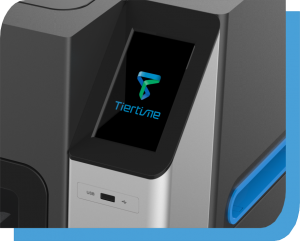 Key Features Include:
Auto-Swapping Build Plate + Tiertime Print Queue.
7-Inch LCD Touchscreen and Clear Top Cover.
Three USB Ports.
Dual Filtration System.
Key Features Explained:
Auto-Swapping Build Plate + Tiertime Print Queue.
The X5 printer features an auto-swapping print platform system, automatically loading new build plates onto the platform once a previous print job has completed printing. The plate vault is accessible from a side door, meaning yesterday's print beds can be cleaned and reinserted in the vault stack while the printer is busy with a print job.
The new Tiertime Print Queue provides for a software controlled, multi-part production solution.
When printing, and a print job is completed, that plate is pushed out of the X5 and replaced by a plate from the printers vault, ready for the next print job. The X5 printer has a filament spool capacity of 2kg.
7-Inch LCD Touch Screen and Clear Top Cover.

Observing how your print job is being created has never been aesier, the X5's large LCD screen reports your print queue progress as well as a transparent top makes for visual build confirmation effortless, giving you total control.
Three USB Ports.

One USB port is loading print jobs stored on a USB memory stick. Another for computer connectivity, and a last USB port for optional add-ons like a USB camera for remote print monitoring.
Dual Filtration System.

Manufacturing with plastic doesn't have to be unhealthy for equipment operators. The X5 includes Tiertime's 2018 air filtration system, specifically designed for large build chambers. Air is recirculated through separate HEPA and activated carbon filters, radically reducing toxic UFP and VOC emissions.
| | |
| --- | --- |
| Printing Technology | MEM (Melted Extrusion Modelling) |
| Extruder | Single |
| Build Volume | 180 x 230 x 200mm (X,Y,Z) |
| Nozzle Diameter | 0.2mm, 0.4mm, 0.6mm |
| Layer Resolution | 0.05/0.1/0.15/0.2/0.25/0.3/0.35/0.4 |
| Extruder Maximum Temperature | 299°C |
| Extruder Maximum travel speed | 200 mm/sec |
| XYZ accuracy XYZ | 2, 2, 0.5 micron |
| Connectivity | USB cable, Wi-Fi, LAN and USB Stick |
| Touch Screen | 7″ colour LCD screen |
| Print object accuracy | ±0.1mm/100mm |
| Build plate maximum temperature | 100°C |
| Calibration and Leveling | Manual Calibration and Leveling |
| Print Surface | UP Perfboard, Heated |
| Enclosure | Full |
| Dual Filtration System | HEPA and active carbon filters |
| Print Resume on Power Interrupt | Yes |
| Pause to change the type of filament | Yes |
| Out of filament detection | Yes |
| Filament Compatibility | UP Fila ABS, ABS+, PLA, TPU and more |
| Filament Diameter | 1.75mm |
| Filament Spool Compatibility | 500g – 2000g |
| Filament Spool Holder Compatibility | 500g – 1000g |
| Warranty | 12 month warranty |
With our main support centre in Rustenburg and our reseller in Cape Town and free phone support between Monday to Friday, we're just a phone call away. On weekends, you might catch us, but it is unlikely as we'll be enjoying our hard earned break.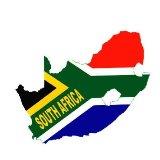 We're passionate about providing you with outstanding customer service with your new UP BOX+ 3d printer. Whether it be free phone support, knowledge base, extended warranties or local support centres. We've got you covered.
Are you ready for the ultimate 3D Printing experience?