Tiertime
UP300
Versatility with Precision
Versatility and precision since 2018, the UP300 is for users demanding a large build volume and consistent performance across different materials. It combines new innovations and improved UP features with Tiertime's renowned reliability.
The UP300 is a mid-to-top spec professional desktop 3D printer designed and manufactured by Tiertime.
This 3D printer is a step above the portable UP mini 2 ES, the second release of the UP mini 2 range, both suited for education, being education-friendly. The UP300 just one step below its big brother, the X5 'production-line-in-a-box' 3D printer.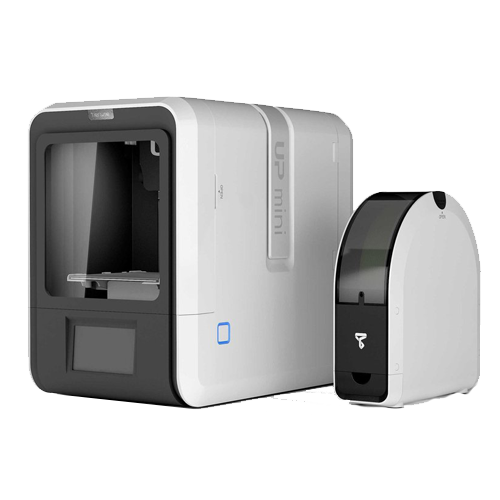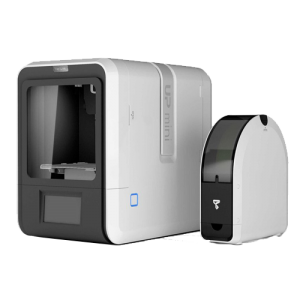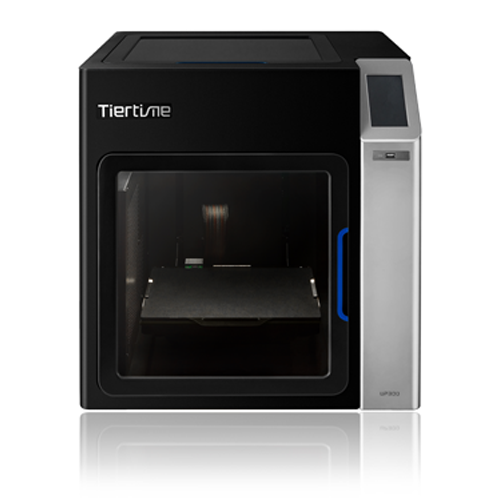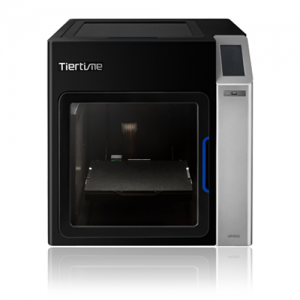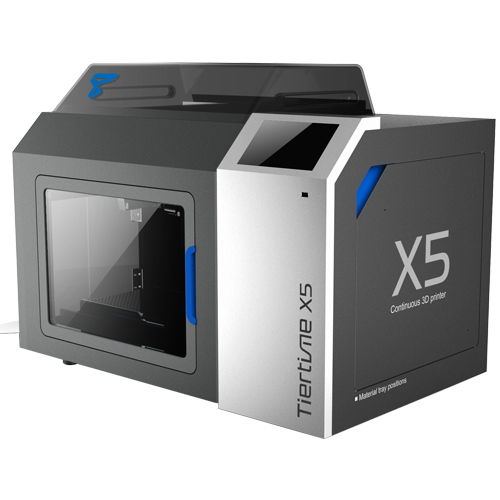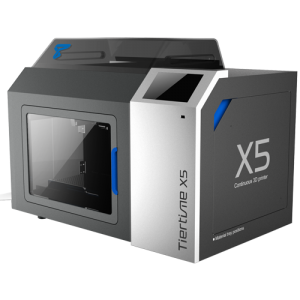 If you're looking for quality assured prints with regards to accuracy and finish, and a convenient to use 3D printer, the UP300 is absolutely a mature proposition to place on your "3D Printers Buying List", a 3D printer that fits as a functional office tool, boasting characteristically excellent ABS and PLA prints.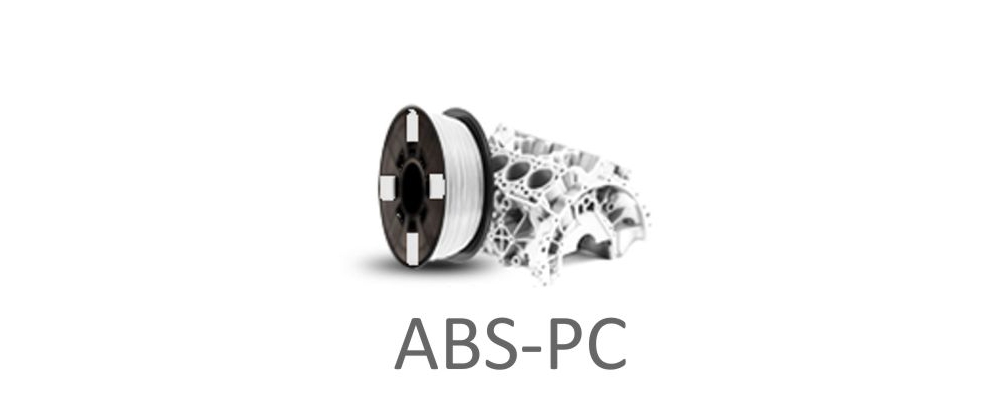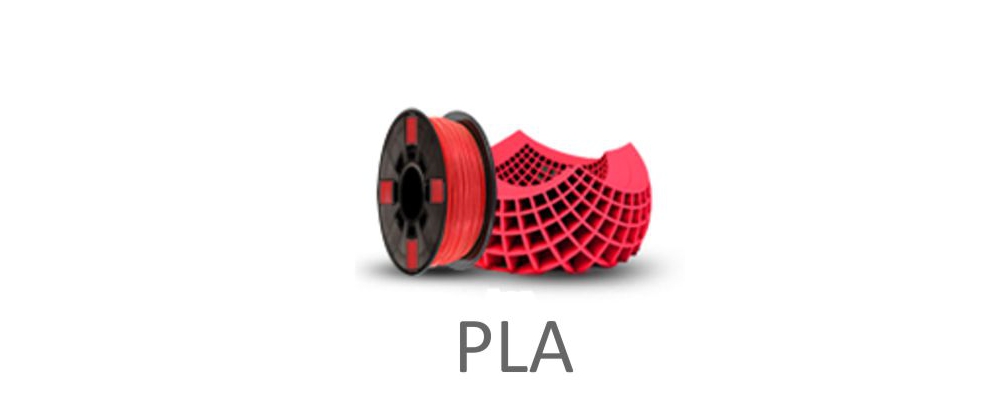 The UP300 is not a small printer but is aesthetically designed to hide the integral parts of the printer processes out of the user's way. Out of the box, you get 3 material-specific print heads (ABS – Default, PLA, and TPU) fine-tuned to their material groups (high-temp, low-temp, flexible), which in turn is not limited to the 3 named materials above. Also very easy to handle, simply make the switch and continue printing.
The intent of the UP300 is to create a professional 3D printer for prototyping in office environments as well as some low volume end-use part manufacturing.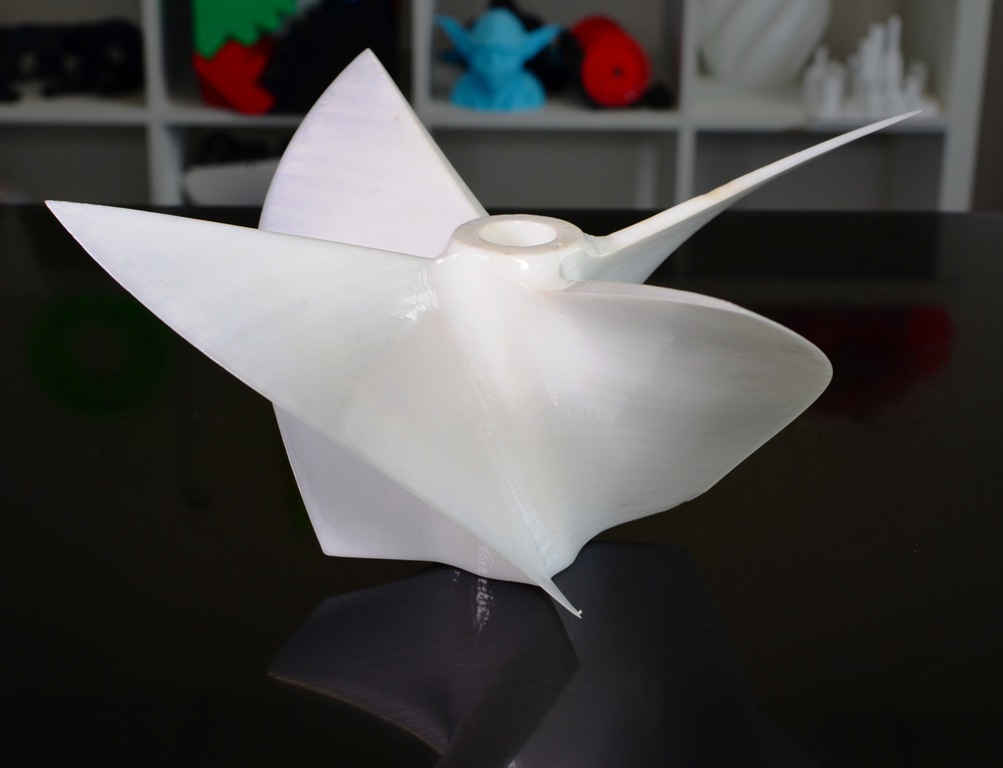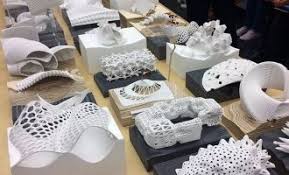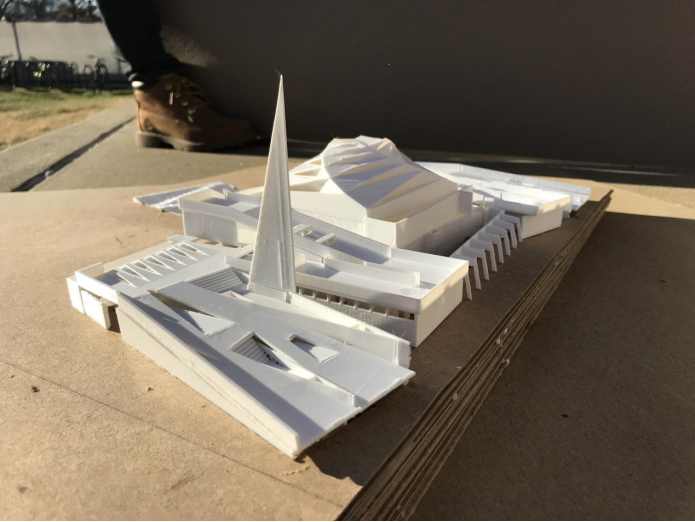 In the category of superior ABS printing, there are currently 2 competitors in the market.
Zortrax and Tiertime.
Tiertime's UP300 has taken the lead because it comes out the box with better heat regulation from within the standard closed box design, has HEPA & Active Carbon Filtration, and a bed for easy removal of stubborn rafts. The UP300 being a top contender is a great achievement in itself, and adding the flexibility of expanding print heads in future could turn the UP300 into a highly versatile and professional 3D desktop printer with a bright future ahead.
Tiertime UP300
Key Features:
Material-Specific Print Heads
Double-Sided Interchangeable Build Plates
Dual Air Filtration
Compatibility with Tiertime Print Queue.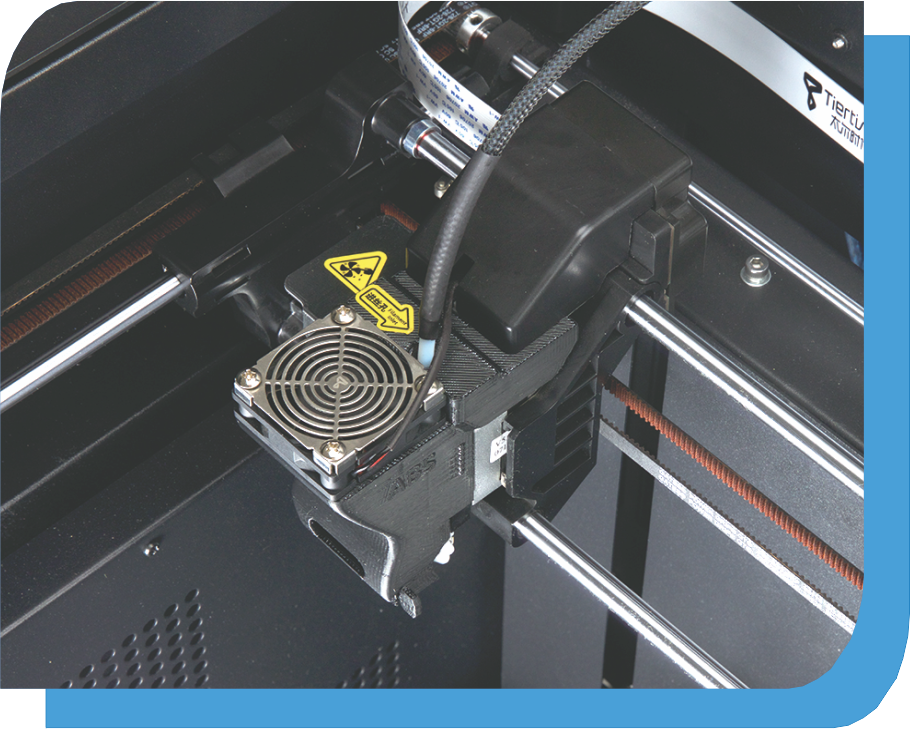 1. Material-Specific Print Heads – Optimized for Different Materials.

Each extruder is designed specifically for a matching material type. One is for ABS and other high temperature filaments, one for lower temperature filaments such as PLA, and the other is for TPU, flexible polyurethane.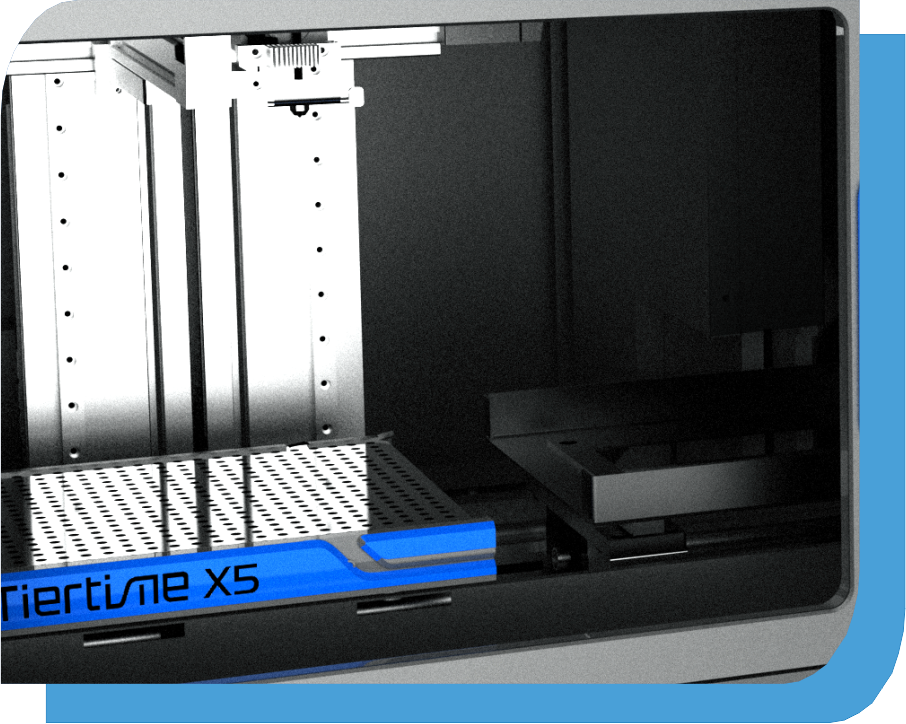 2. Double-Sided Interchangeable Build Plates.

A first for Tiertime, the glass surface provides a consistent, flat base, ensuring a smooth model underside, desirable for printing without a raft. This new print board design allows for easier print job removal due to its rigidity.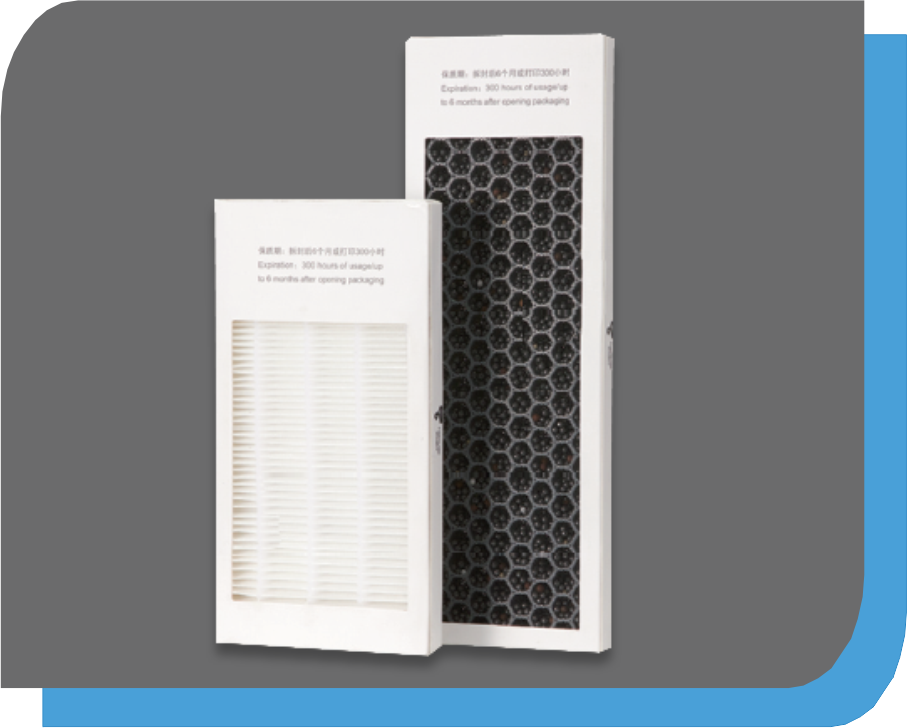 3. Dual Air Filtration Version.

Healthier 3D Printing via Two Air Filters: HEPA and Activated Carbon. Improving upon Tiertime's first-in-class air filtration, the UP300's advanced filtration system has a higher airflow capacity capable of maintaining minimal UFP and VOC density inside the printer's large enclosure.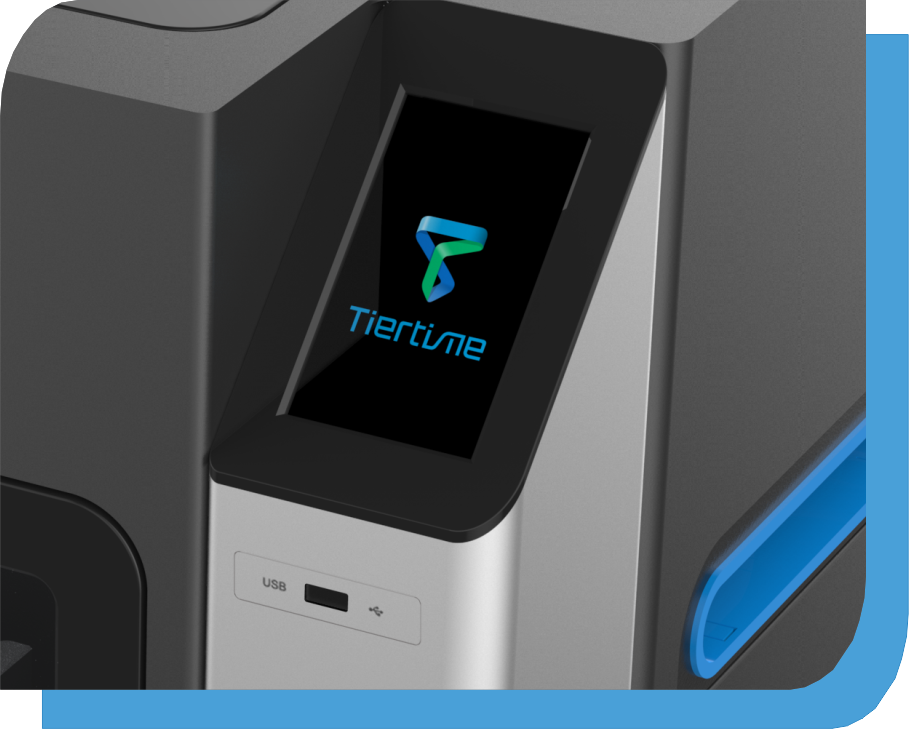 4. Control and Monitor Print Jobs with a 4.3″ LCD Screen.

A 4.3-inch, full colour, LCD touchscreen puts Tiertime Print Queue, print job settings and print job status right at your fingertips. Software-updateable, it can be enhanced for future features. In addition to Wi-Fi, the UP300 includes a LAN Port for those preferring to work in a more secure, hard-wired network environment.
Waste Collection Tray.

A removable waste collection tray is positioned below the build platform to make cleaning the bottom of the printer's enclosure a breeze.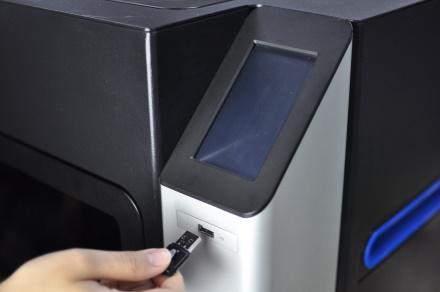 Print Directly from USB Stick.

The UP300 includes a spare USB port for loading print tasks from a USB memory stick. A print task is a sliced 3D model file with embedded print settings.
Who is the

UP300

best suited for:
Engineers & Designers
Suitable for engineers who want to produce objects with more complex structures than traditional manufacturing methods. Mechanical, Civil and Industrial engineers could benefit from precise and versatile 3D printed prototypes and concepts.
Architects
Designers and Architects in the design and architecture industry can benefit by producing full building and design prototypes of buildings, landscaping, and design quick and easy solutions with striking precision for clients or testing prototypes.
Office & Education
With education in the 3D printing scene on the rise, and 3D printing systems becoming the ultimate "GO TO" design solutions for future generations, the UP300 is great for higher education like colleges and universities. Prototyping the future.
Tiertime

UP300

– Information/Specifications
Specifications
| | |
| --- | --- |
| Printing Technology | MEM (Melted Extrusion Modeling) |
| Extruder | Single. |
| Nozzle Diameter | 0.2 mm, 0.4 mm, 0.5 mm, 0.6 mm |
| Extruder Maximum Temperature | 299°C. |
| Extruder Maximum Travel Speed | 200 mm/sec |
| XYZ Accuracy | 2, 2, 0.5 micron. |
| Connectivity | USB Cable, Wi-Fi, LAN and USB Stick. |
| Touch Screen | 4.3″ Full Colored LCD Screen. |
| Build Volume | 205 x 255 x 225 mm (8.07″ x 10″ x 8.8″) (XYZ) |
| Printed Object Accuracy | ±0.1 mm / 100 mm |
| Calibration and Leveling | Automatic. |
| Layer Resolution | 0.05/0.1/0.15/0.2/0.25/0.3/0.35/0.4 mm |
| Print Surface | Perf Glass or Flex Glass, Heated. |
| Dual Filtration System | HEPA and Activated Carbon Filters V2. |
| Pause to Change Filament Type | Yes |
| Filament | UP Fila ABS, ABS+, PLA, TPU and more. |
| Filament Diameter | 1.75 mm |
| Tiertime Print Queue | Yes |
| Filament Spool Compatability | 500 – 1,000g |
| Extra USB Input for Add-on | 5V, 1A |
| Compatible for 3rd Party Materials | Yes |
Software
Software

UP Studio.
Supported OS


Windows 7 SP1 or later.

Mac OS X, iOS 8.x/9.x

Importable File Formats

.tsk, .up3, .ups, .stl, .obj, .3mf, .ply, .off, .3ds, .gcode
Preview Support Structures

Yes
Editable Support Structures

Yes
Cloud Based Print Settings

Yes
Dimensions & Requirements
| | |
| --- | --- |
| Machine Dimensions | 500 x 523 x 460 mm |
| Net Weight | 32.5 kg |
| Operating Ambient Temperature | 15 – 30°C, 20 – 70% RH non |
| Power Input | 110 – 240 VAC, 50-60 Hz, 220 W |
Are you ready for the ultimate 3D Printing experience?
UP300 3D Printer
Inquiry Form
Fill in the form below and a member of our team will be in touch with you shortly: